This is a guest contribution by Claudia Jhonson
The significance of an online presence is not hidden from anyone. With the rapidly evolving technology, today most of the users prefer shopping at the comfort of their home. The advanced mobile devices has further added to the comfort by allowing individuals to carry the Internet in their pockets and access web on the go. This lets you shop a desired product anytime and anywhere.
Fortunately, there are several platforms available out there that allows one to develop and maintain an online business with a flair. If you are interested in running an e-store, the Magento platform makes a viable choice. Wondering why?
Magento is a fabulous open source CMS that facilitates one to efficiently run an eCommerce business. With blissful attributes like scalability, flexibility, and security, it makes a great choice running an online store. It offers an overwhelming list of extensions and themes. Thus, you may use a suitable extension to integrate a desired functionality in your website and use a theme of your choice to create a great visual appeal.
While offering myriads of themes, it also allows one to tailor a theme in a desired fashion. However, for this high end Magento development skills are required. If you are not from a technical background, you may choose to hire an adept professional who can deliver a prolific theme that can efficiently cater to your project needs.
Here I have enlisted some awesome Magento themes that boast a modern design. You may use them to get inspired or streamline your choice as per your business requirements.
Let's explore them.
Owlshop is a highly responsive Magento theme that ensures a prolific performance of a website on any device, so you can efficiently target a gigantic mobile user base as well as desktop users. It easily customizable admin settings allow site owners to proficiently personalize the look and feel of the theme in a desired manner. This multistore Magento theme comes complete with over 10 extensions. Moreover, you can showcase selected items on your home page with preferable tags to captivate your visitors and encourage them to perform an action.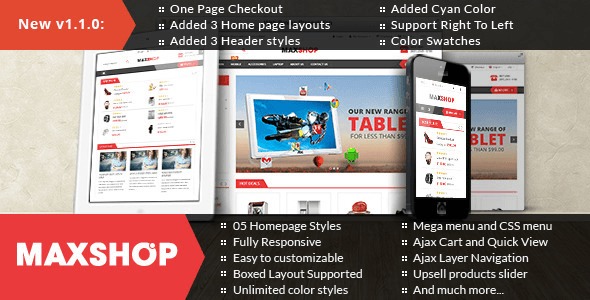 Maxshop is a fabulous multipurpose Magento theme which is perfect to compliment any kind of e-store, including products for sports, education, fashion or any other domain. This responsive theme is lightweight and makes a great choice for a highly loaded Magento store.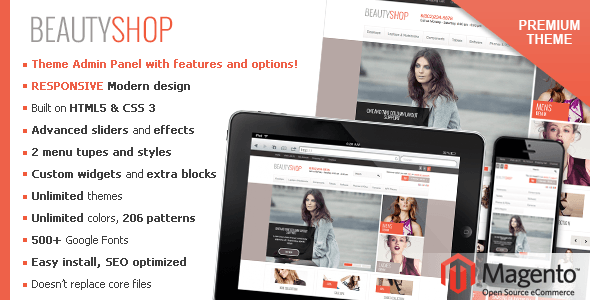 Embracing a powerful back-end and enticing front-end, BeautyShop is a modern Magento theme. It is developed using HTML5 and CSS3 technologies and features a responsive layout. The theme is easily customizable with an intuitive admin panel and numerous configuration options. With a huge list of options to choose from, one can easily create a trendy design embracing amazing effects.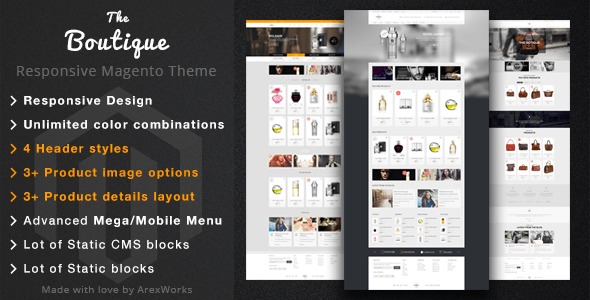 Loaded with fantastic features, Boutique makes a wonderful choice for an online store. It comprises four header options, more than three list or grid options to showcase the products, a robust admin panel, various combinations of different hues, and a lot. All the offerings of this responsive theme allow one to create a highly engaging Magento store with a flair.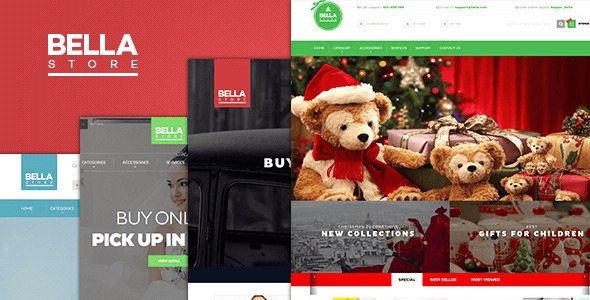 The gorgeous design of this contemporary theme is sure to attract potential visitors and encourage them to convert into customers. Its intriguing interface is supported with high end functionality, like theme editor, which allows one to conveniently doodle with the design and create a requisite look and feel.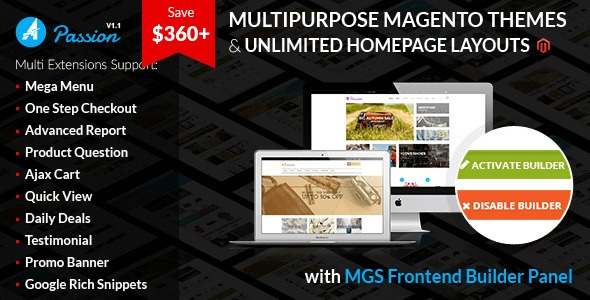 Featuring a slew of useful Magento extensions, Passion is an ultimate Magento theme that is extolled for this high functionalities and pleasing design. It also supports multipurpose store to satisfy the needs of a variety of clients.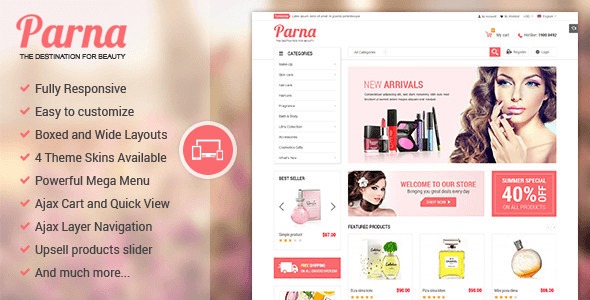 Parna is yet another wonderful, responsive theme that makes a valuable choice for online stores that sells cosmetics, fashion and fragrance related products. With an aesthetic color palette, the theme will surely grab visitor's attention and help them keep engaged. The theme offers a great layout to ensure a smooth performance on any device.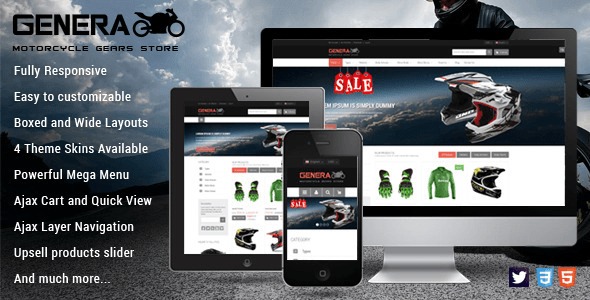 Genera is a beautifully designed responsive theme that can be tailored to create a suitable visual appeal. It looks great on e-stores that are meant to sell sports products. However, it is a multipurpose theme that can suit any kind of store and create a clean and well-organized interface.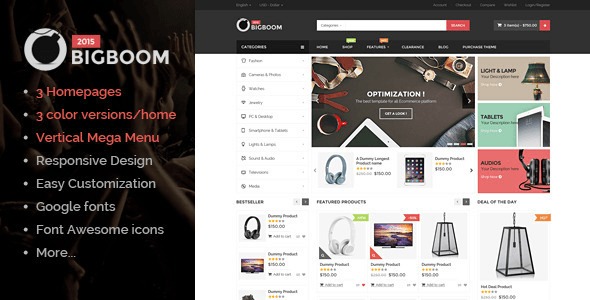 Bigboom is a great theme with responsive design that can run seamlessly on any device without leaving the quality behind. It features three layout homepage, and nine color options for site skin. Thus, you can easily create a unique and fresh visual appeal for your website by using this theme.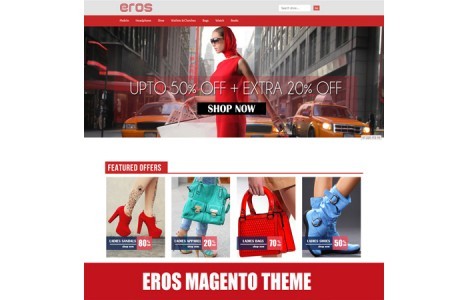 Eros is a free theme available in the Magento repository. Its appealing and intriguing design help grabs visitors' attention and encourage them to make a purchase. It offers amazing features, including Google font options, displays a list of the latest products on the home page and a lot more.
Scrutinize your choice by keeping your target audience in mind and beautify your online store with a modern theme. Above are a few of the noteworthy themes for your consideration.