The importance of a Gutenberg WordPress theme cannot be overstated. There are many options out there and today we're going to have a look at Blocksy, one of the most popular new WordPress themes. It is known for its unique and rich features.
A good theme is very important to attract and retain visitors. No one's going to stay on your site if it looks ugly or untidy. So, does Blocksy pass or does it fail to impress? Let's find out in this Blocksy review:
What is Blocksy?
Blocksy is a WordPress theme designed to give your website a new and attractive look.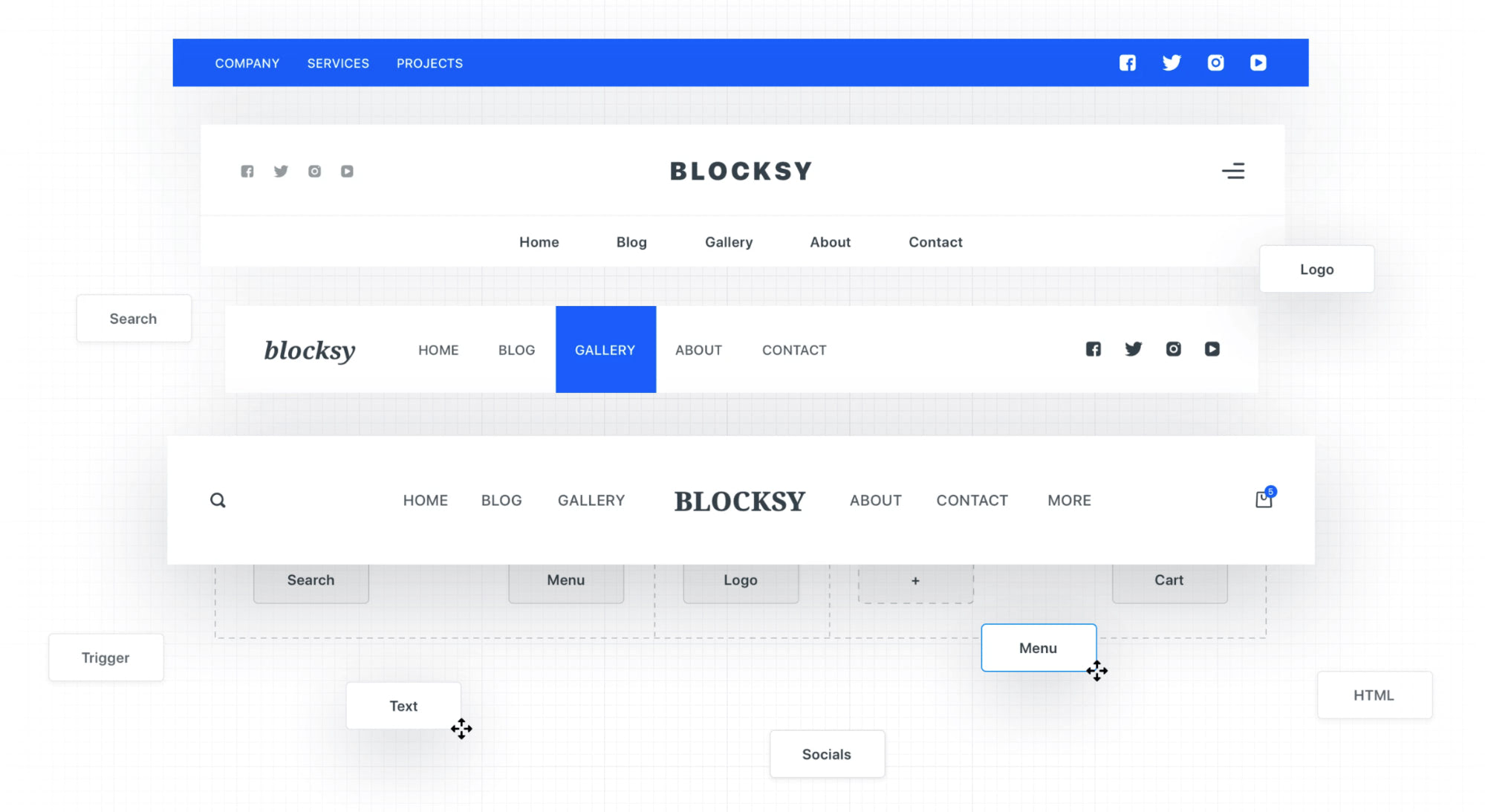 The Blocksy WordPress theme is unlike any other and has been specifically designed to match the brand new block-based form of editing on WordPress.
The theme is easy to install and apply to your WordPress blog. It is also free for everyone, without any time limits. So, you get the best look for your website at no cost.
Blocksy Theme Features
The thing that stands out the most about the Blocksy theme is the fact that it is not only free, but is filled to the brim with features that are both new and user-friendly.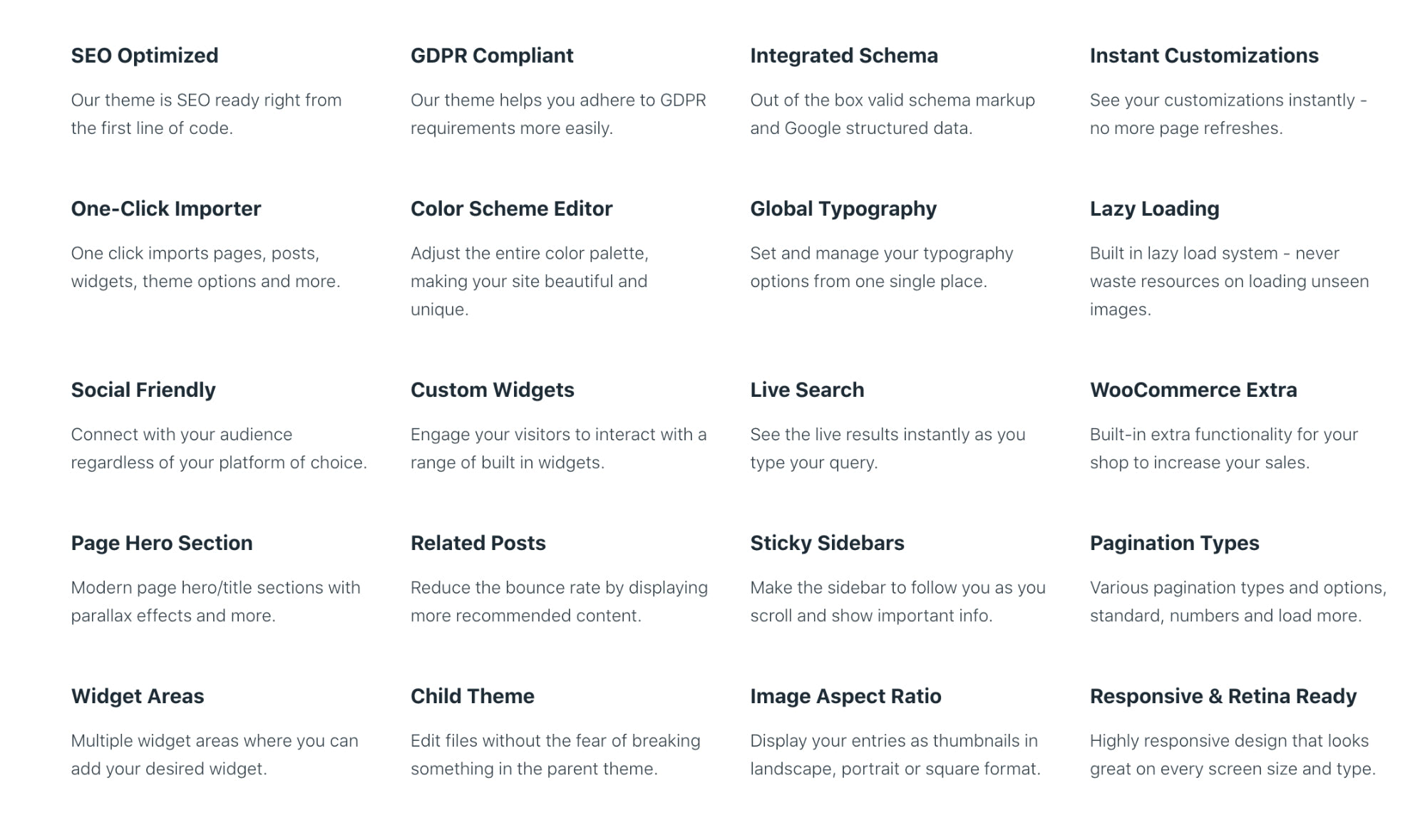 Some of the features included in the Blocksy theme are:
Customization Options
The Blocksy free theme for WordPress does not hold back when it comes to giving users full control of how their website looks. You will be able to give your website the look that you desire while staying true to the theme of Blocksy.
Some people find these options overwhelming, but we honestly believe it is a plus point.
What we liked the most about the theme is the dark mode that can be toggled on or off depending on the preference of the user. Your users will have the option to view your page the way they like it.
Options for Layouts
The header and the footer are of huge importance. Not only do they contain social handles, but the main name of the blog as well. This is why it is important to find the right mix when creating footers and headers.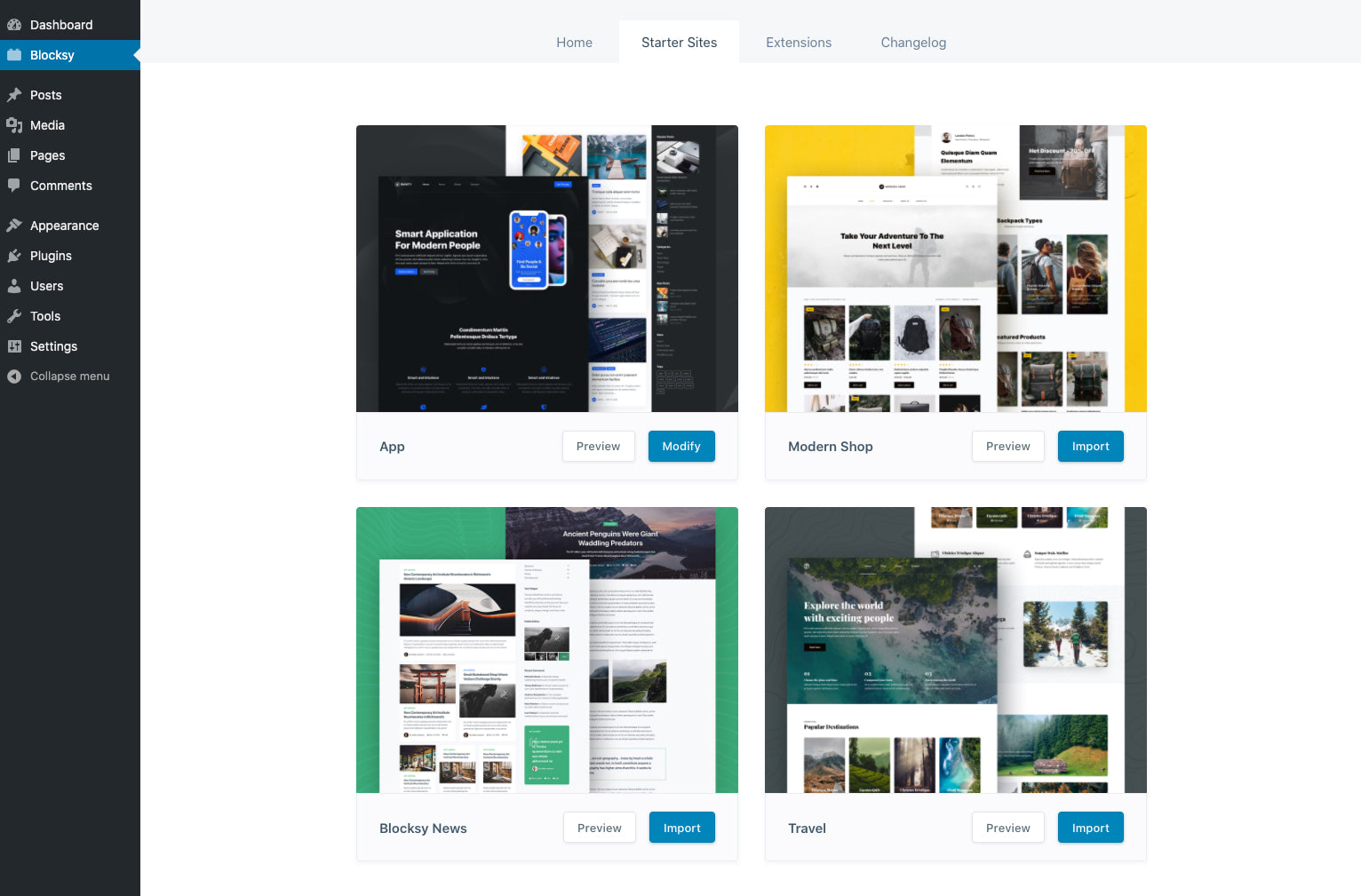 Thankfully, Blocksy allows users to do just that. Everything starting from the footer to the header and even the sidebar can be custom edited to suit your taste. Most themes on WordPress come with a pre-set size for headers and footers giving Blocksy an edge over other options.
The theme's drag-and-drop template makes it easy to add, remove, or realign elements. Moreover, Blocksy allows you to customize the width and length and even the space between widgets in the footer. With this option, you will be able to customize your site the way you like it.
Block Editor Compatibility
WordPress recently released a new editor by the name of 'Gutenberg Block Editor'. This editor changed the website designing and editing game for every user out there. Not only is it new, but it is also very simple.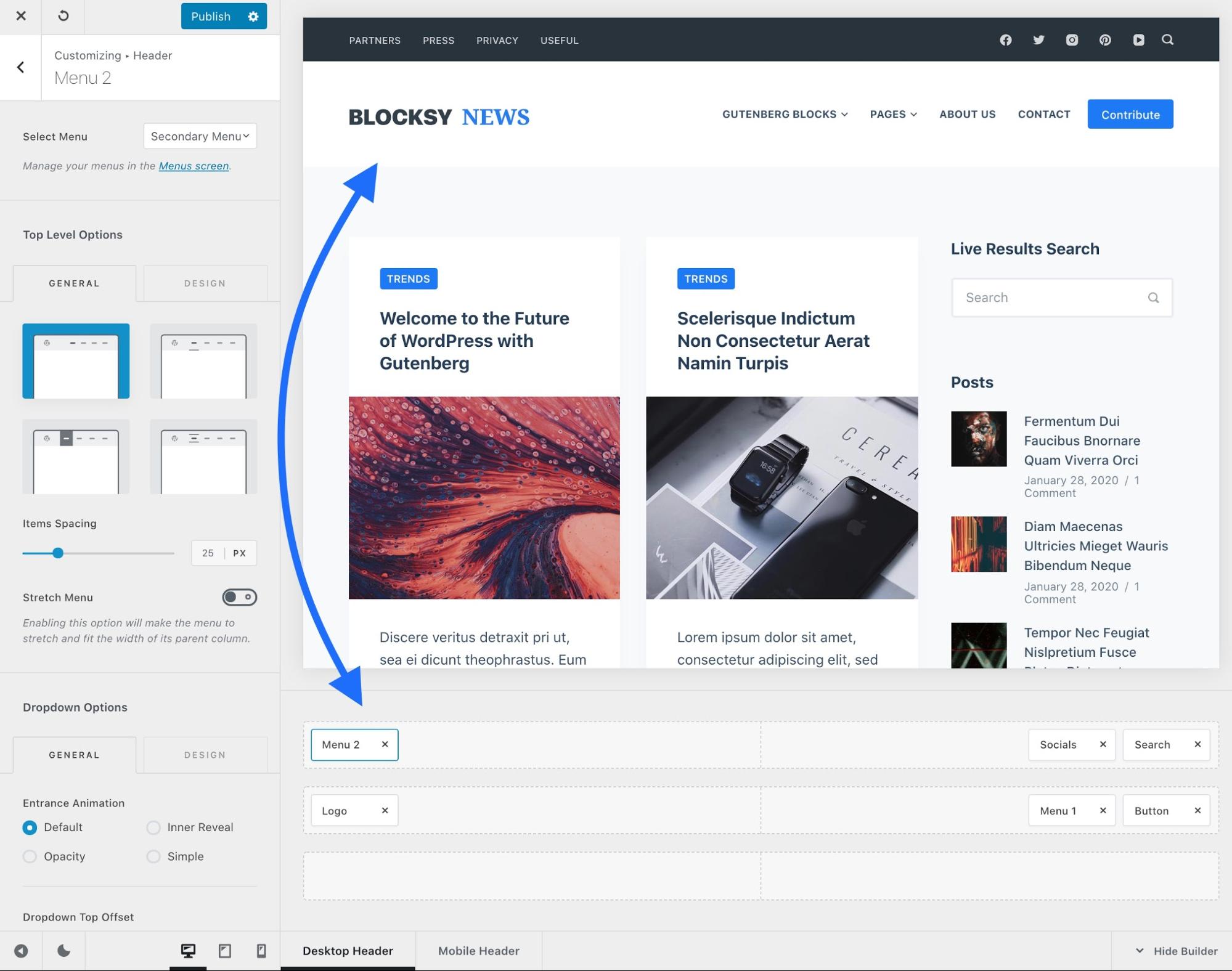 The downside? A majority of the themes available on WordPress do not support this new update.
However, Blocksy fits into the block editor smoothly. Whatever changes you made to the block will appear in the exact same way on your site.
Easy-to-use and smooth, Blocksy sounds like the perfect theme for anyone who wants their website to appear exactly as they had imagined.
Innovative Typography Options
Fonts are of huge importance whether you're creating a landing page or designing your new CTA. Blocky hits the bull's eye when it comes to typography options.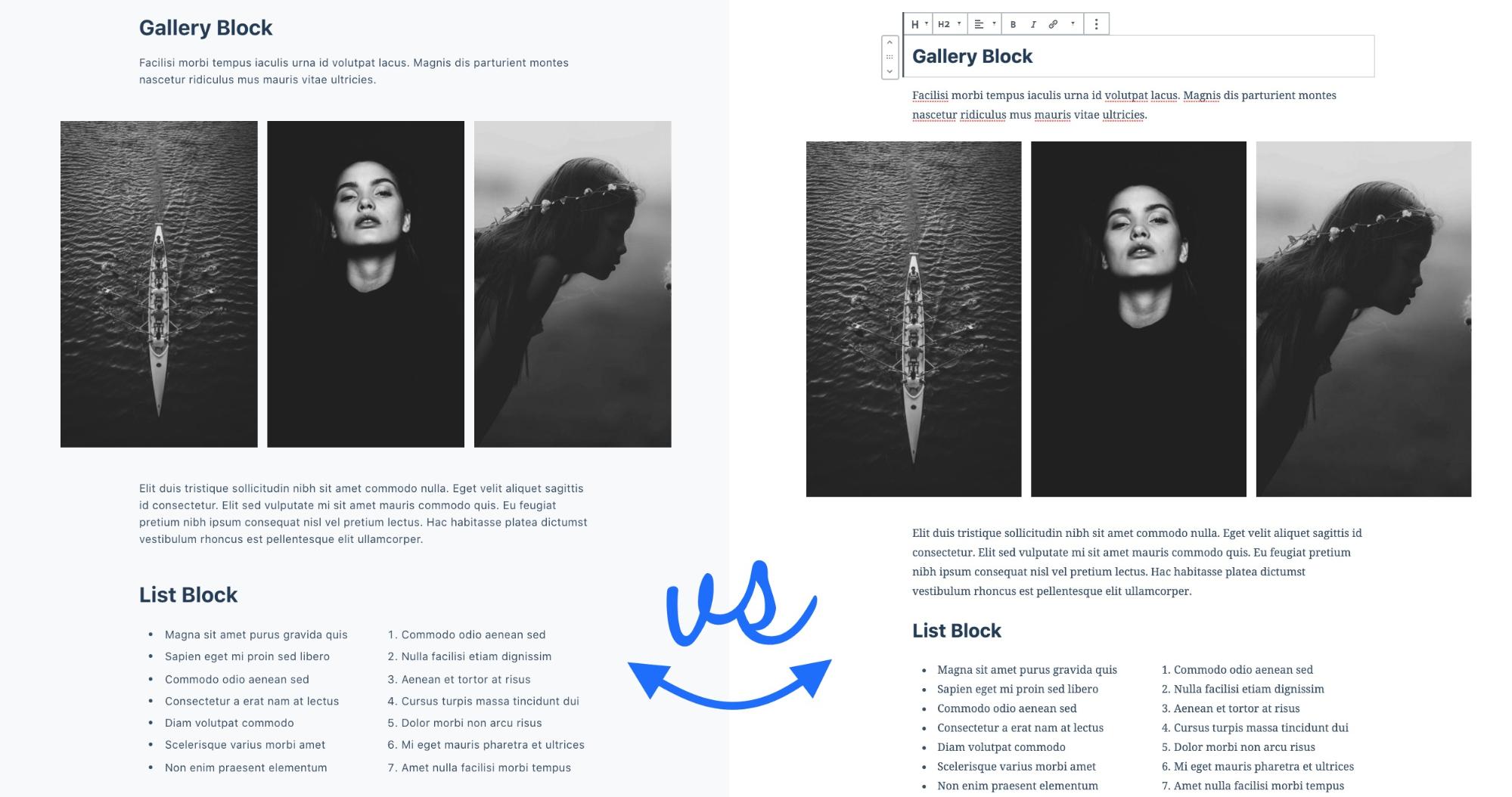 It gives more than 900 fonts for users to choose from. Just like other options, fonts can be customized as well.
Blocksy allows users to control everything from the line height to the spacing between letters. All this is easy to manage whether you're a new user or pro at editing WordPress themes.
Who Should Use the Blocksy Theme?
The best thing about the free Blocksy theme is its never-ending customization options. It hands over all the control to the user so you can easily change and edit everything until you have the website of your dreams.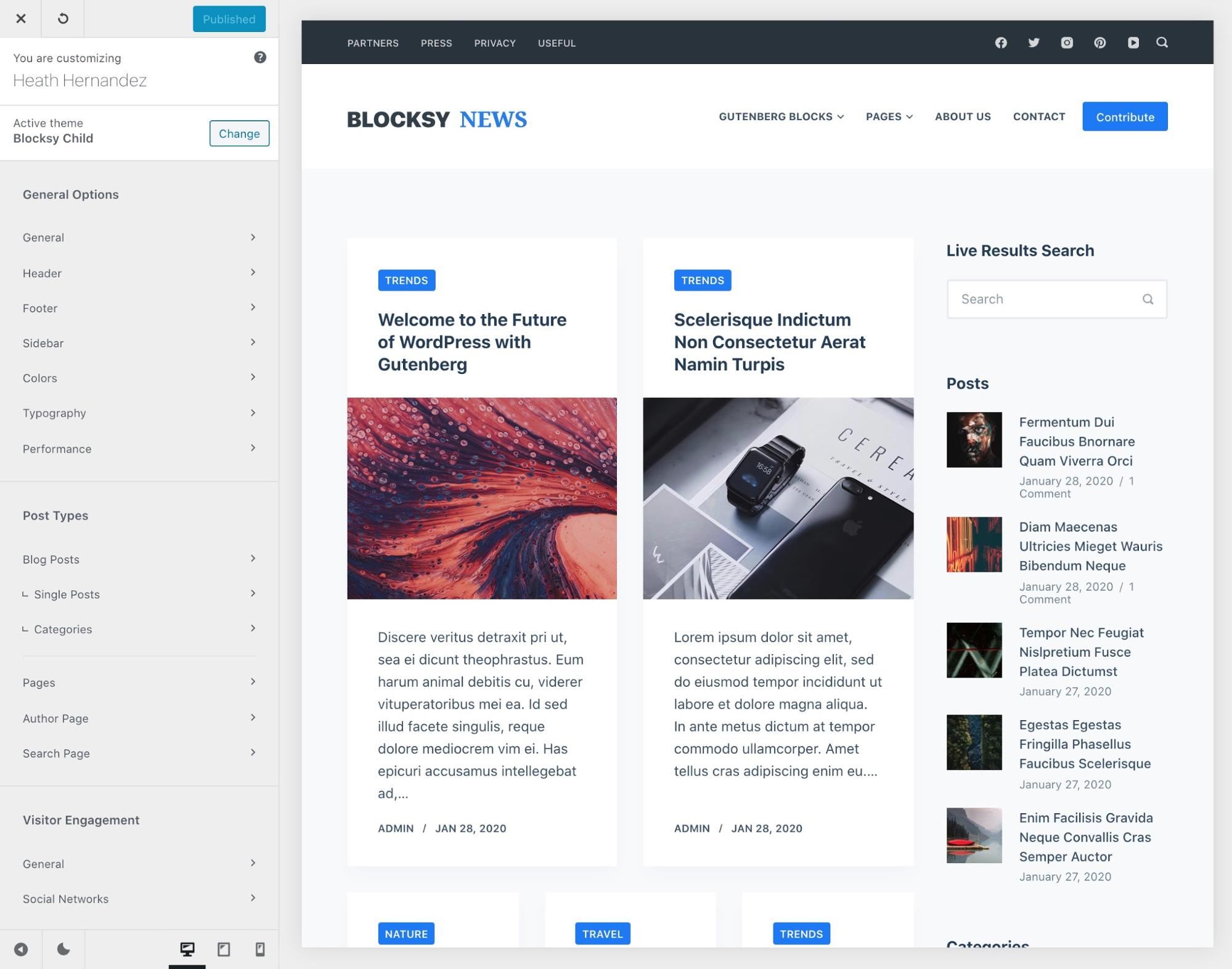 This unique feature makes the Blocksy theme suitable for anyone. Whether you are a business person looking for a sophisticated website or a baker wanting a hip look, Blocksy has it all.
The theme lets you switch between different versions – tablet, mobile, and desktop – so that you know how your website would look to the end user.
With this theme, you will not have to hire a professional to design your website. You'd be able to do it on your own as it is very easy to install and edit. You will not need to learn coding to get the job done.
Blocksy Pros and Cons
Let's have a look at some of the pros and cons of this popular WordPress theme:
Pros:
The theme is free for all users
Several layout options for your pages
Compatible with the new WordPress Gutenberg Block Editor
Very easy to import and get started
WooCommerce ready hence suitable for online sellers
Cons:
The huge number of features can leave some users confused, but it's a good addition to a free WordPress Theme.
Blocksy Review: Conclusion
We can conclude this Blocksy review by saying that this theme gets it all right, from features to customization. It has everything going in its favor. It's one of the most popular free WordPress themes today getting about 500 downloads per day and grow! Go here to see a live preview to know more about how it works.