Anytime you are trying to build a website from scratch, chances are you will come across a lot of suggestions that recommend WordPress and a little bit less than tell you to go with Magento, Weebly, Drupal, Shopify, and the likes. Among all those who made the suggestions, no one is absolutely right yet none is entirely wrong either. After all, there isn't any single software that is perfect for all sorts of projects and designs. While WordPress is the usual go-to for both seasoned designers and beginners, its layout and features can be too confusing or even overwhelming that you easily get lost in the customization and configuration options.
Let us not forget that your website has every possibility of going slow and cumbersome without proper (and sometimes expensive) optimization and installation of the right plugins (of which there are thousands of them). To be fair, all websites are not invulnerable to such problems, but the static website is often less complex to build and configure. Now unless a simple basic design floats your boats, you need another reliable tool to polish the look and feel of your website.
In case you have not realized it yet, people are more interested in reading contents and clicking through the links in a website of which the design and layout are also attractive. Assuming two websites have the exact same contents, the aesthetically more appealing one is almost always more popular. You do not want your website to be nothing more than a collection of texts, images, and links; you want them to put together in a visually-pleasing arrangement complemented by an easy-to-understand navigation system. Modern website design also needs a good balance between dynamic layout in relation to pages and components placement, easily readable contents, and quick loading time.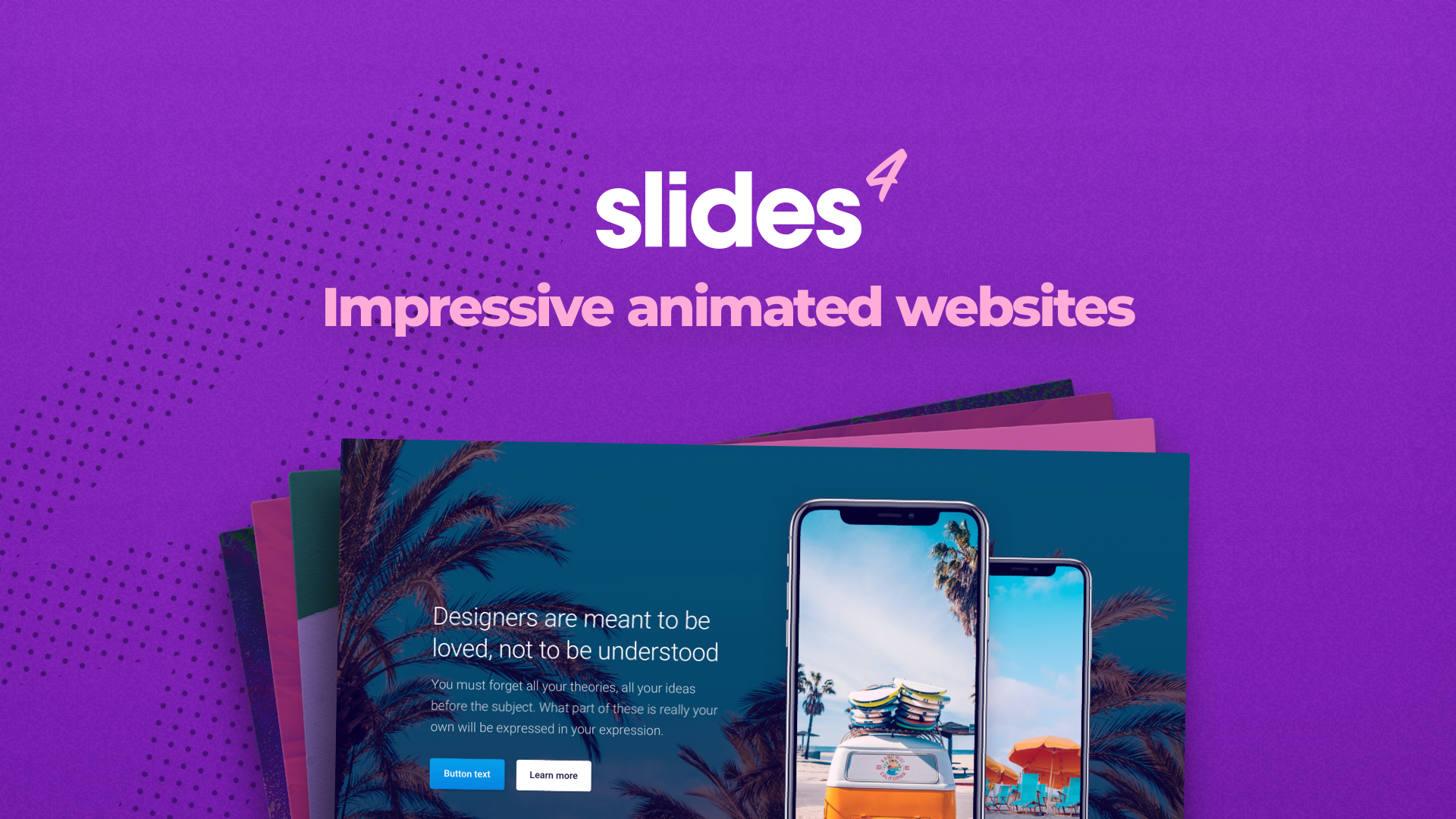 The Slides 4 by Designmodo is more than capable of giving you all of those elements in one fully customizable package.
What is Slides 4?
Before we dig deeper into what Slides 4 can and cannot do, let us address the elephant in the room first. The Slides 4 by Designmodo is not a WordPress theme. In fact, it is not based on any other frameworks. This is a stand-alone website generator application. As the name suggests, Slides 4's main approach to website design is to use the layout that all people like and familiar with: slides. Instead of simply providing a layout where you can slide from one page to another, however, it offers a whole bunch of customization options in nearly all web page elements including but not limited to top panels, bottom panels, backgrounds, slide animations, transition speed, pop-ups, navigation, sidebars, and fonts.
It is safe to say that Slides 4 gives you the option to customize the entire interface of your website into a presentation form, which is kind of the point of creating a website in the first place. Put in mind that once the website is up and running, it must be nothing less than presentable in every practical sense. Your website is accessible by the general public, so it has to look decent while it does what it's set out to do. Whether it is to give answers, offer products, promote an idea, deliver news, showcase your designing abilities, or anything else you have in mind, the website needs to do the job in an attractive manner.
Creation Process
As soon as you gain access to the Generator App – which is the actual name of the website generator application – all customization features are available in one single page comfortably arranged in slide format. All customizable elements are provided in thumbnails for examples the types of slides you want to use (by the way, you can use as many as it needs be), transitional effects, header, footer, and so on.
Each slide gives a different/specific module suitable for different part of a typical website such as contact form, pricing, landing page, subscription form, contents, etc. Choose the slides you need, change the order if necessary, and preview the results right away. Remember that the slides are only the focal point of your website, and you want to use other customization tools as well.
Other options including animations, fonts, and mobile optimization are available, too. Preview your website at any point with a single click and change the elements as you see fit. When you are happy with what you see, click the download button and apply the files to your project. This final step of using Slides 4 requires basic understanding of HTML; while this is relatively easy and quick to learn, Designmodo compiles an online manual containing everything you will ever need to know about its impressive Generator App and how to utilize all its advantages.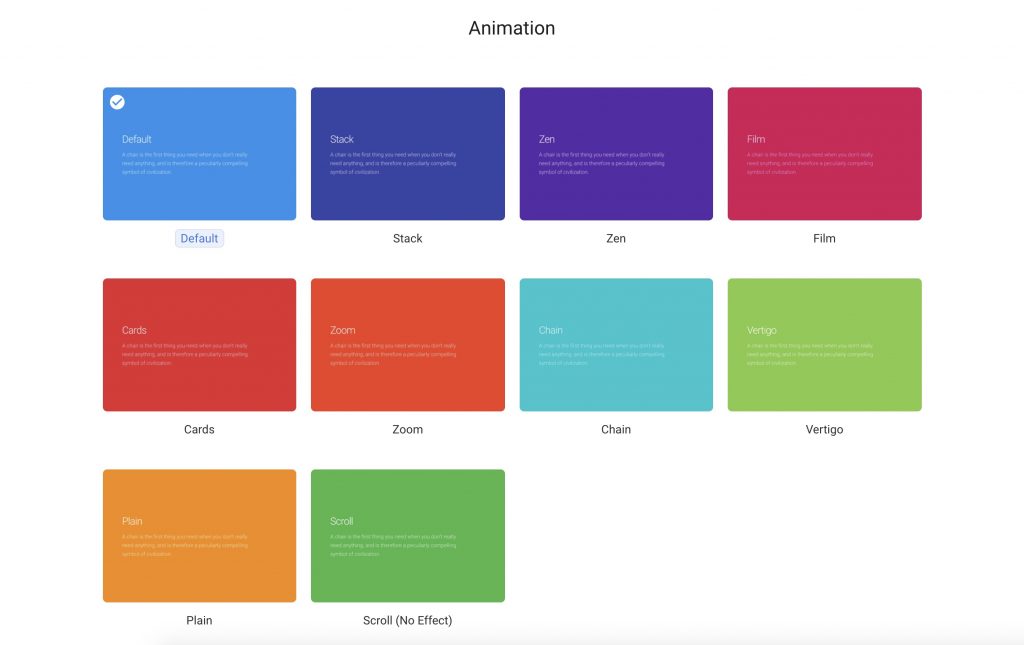 It is worth mentioning that you can also access ready-made examples and templates from the online app. Some of the examples are actually more like additional elements rather than customized designs such as the progress bar and custom sidebars.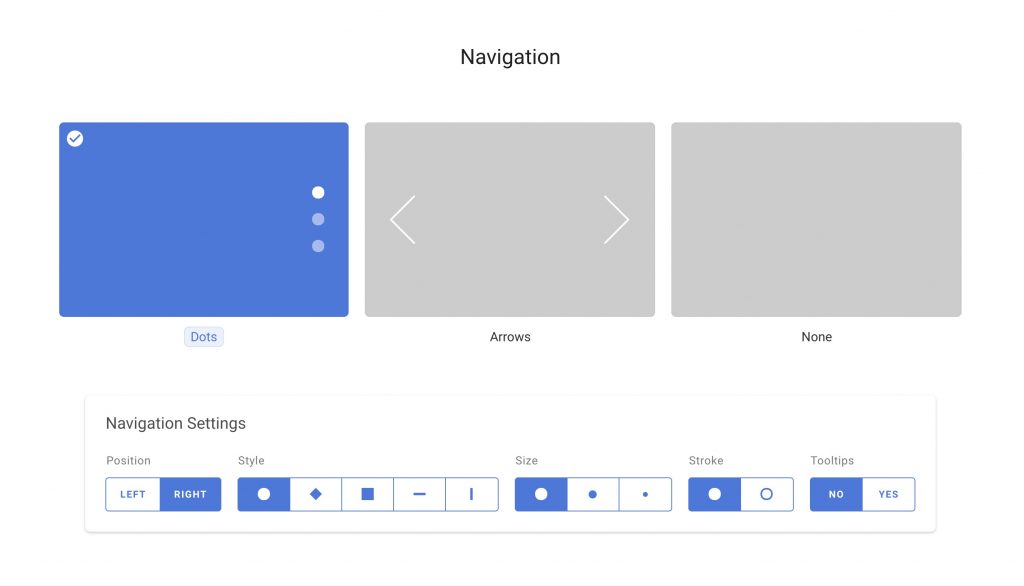 There are also quite a lot of templates consisting of a complete website layout that you can download and apply in an instant; while this appears like cheating your way through website creation process along with all the customization steps, it is a quick way to come up with beautiful design and useful anytime you are feeling lazy.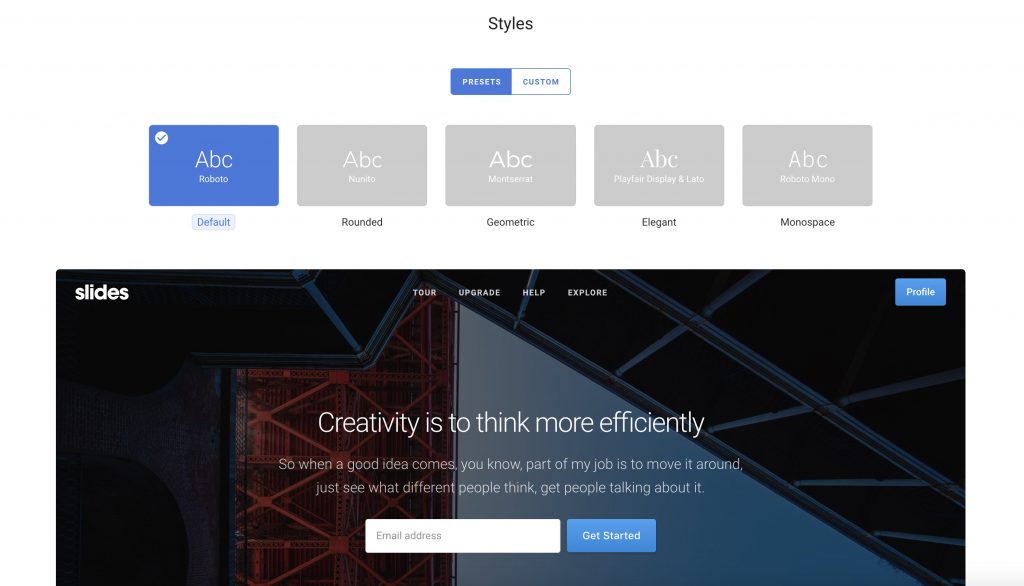 What Are the Good and Not So Good Parts of It?
The demo video accessible from Slides 4's official page gives an easy-to-understand walkthrough that tells you a general idea of how user-friendly the Generator App is, even for a complete beginner. It also highlights a lot of the website generator's strongest points:
An intuitive user interface that makes an otherwise difficult process seem very easy to tackle
Quick and responsive, allowing you to choose and preview all changes in an instant
Numerous options for modules, animations, styles, and elements to choose from
An online manual containing an elaborate explanation on how to make use of every feature
Ready-made examples and templates for quick customization
Animation and video backgrounds
What you see in the preview is exactly what you get
No limitation on downloads, pages, and projects
Most important of them all is that Slides 4 does help you create a stunning looking website and have it launched in reasonably less time than using other popular website software. The app is available and accessible via the Internet only; you cannot download the app and run it offline on your device. It requires the Internet connection for you to make customizations, see the previews, and download the files.
Pricing
Designmodo offers two Generator App packages:
Personal: it only allows for one personal project but you have access to all available features. It cost $199/year and is billed annually.
Agency: this is the package that allows you to build unlimited projects with the Generator App. All features are available and it costs you $249/year also billed annually.
Regardless of the package you choose, the customization stays up and running on your website even after you decide to cancel the subscription. After all, the website is not hosted by Designmodo so the company has no right to take the website down.
Conclusion
At the end of the day and as previously mentioned, you must realize that no single program offers an all-in-one solution for all projects, but when you need a dynamic looking website design with intuitive user interface without sacrificing loading-time, then Slides 4 is an excellent tool for the jobs.