Launching a business website is a priority for any entrepreneur, who focuses on successful business advancement and profit generation. While these goals are standard for any business owner, the need to create a website becomes not a whim, but a must. Availability of a business website free template ensures several benefits at a time. It makes your business accessible from any country of the world, helps increase client base and build new partnership relations and contributes to profit growth. That being said, a business website is a must-have tool entrepreneurs cannot go without these days.
If the question of creating your own business website remains burning for you and you are not sure what to start with, it makes sense to use a website builder for this purpose. These platforms are geared towards the needs of newbies, buy they can also be used by web design pros to speed up their work and increase their projects' efficacy. Are you interested in the most advanced responsive website builders available nowadays? Then take a look at the top 5 services that are currently the best in the niche.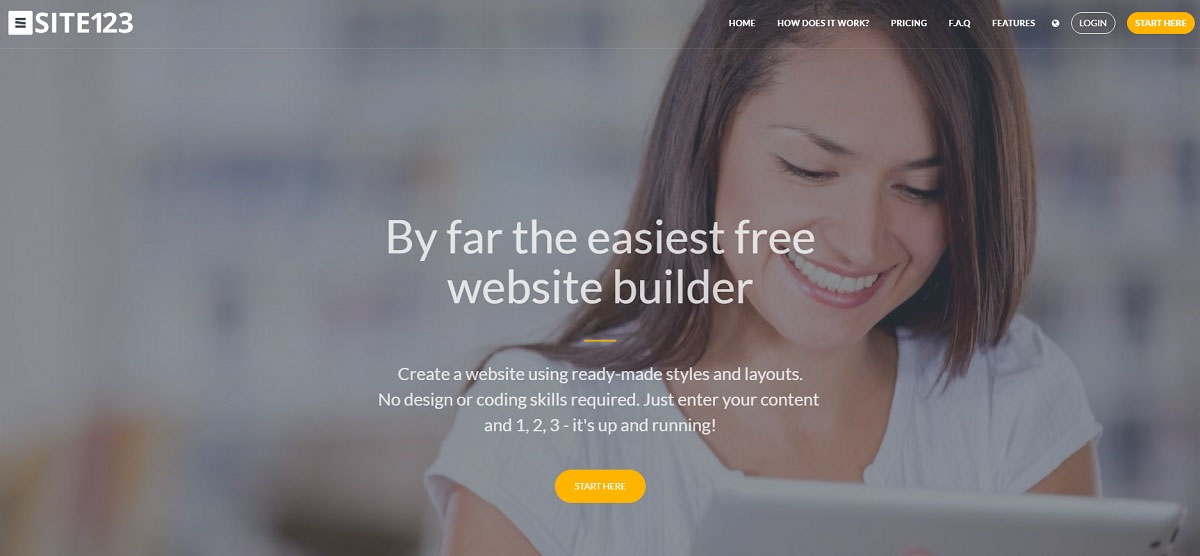 SITE123 is a website builder that can be used for universal web building purposes. Whatever website type you are planning to launch for your business, this website builder will come up to your needs and expectations. SITE123 is a nice choice to build landing pages, promo websites, portfolios and online stores. Whether you are a newbie or a web designer, this service will be of great help to you.
SITE123 has many features that make it stand out from the crowd. To start with, it is simple and intuitive and it doesn't require any web building skills or niche knowledge to be used to the advantage. The dashboard of the system is intuitive and understandable, while the collection of responsive templates will come up to the needs and business specialization of any entrepreneur.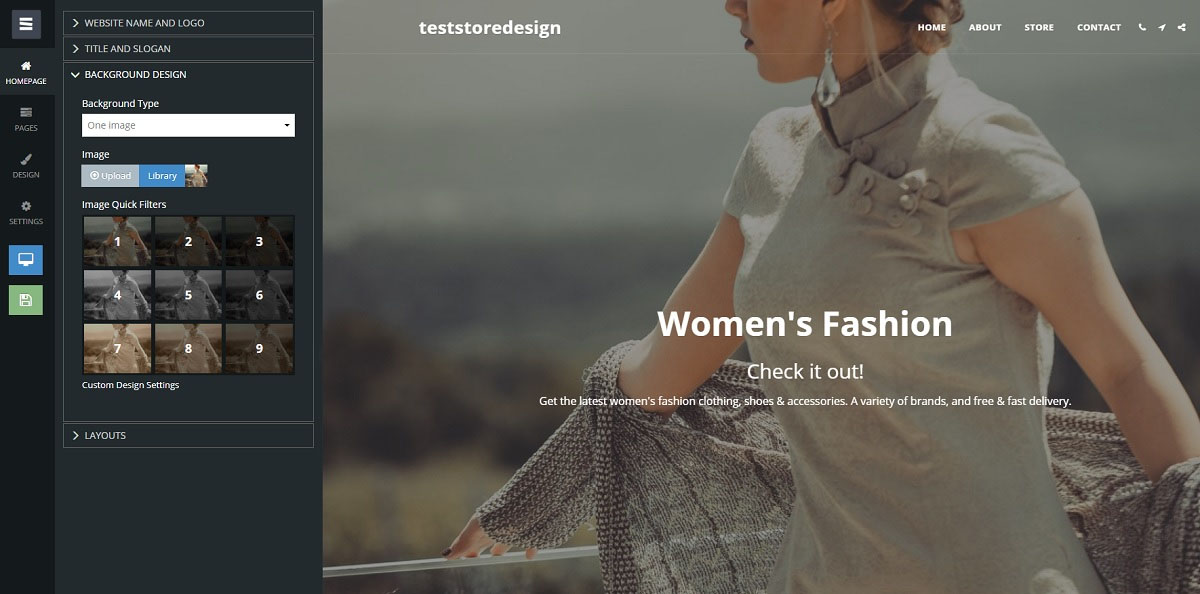 The service offers an advanced multilingual tool, which allows creating different language versions of your business website. What's more, SITE123 can boast powerful web customization tools, a rich library of free fonts and images, social media integration options and 24/7 customer support. These are only a few features the website builder is known for.
SITE123 comes with 5 plans, but it still charges fees based on a user's place of residence. There is a free plan, which is generally used to test the features of the system, but it's hardly possible to use it for web building purposes because of the available restrictions. Having decided to use the system, you'll need to upgrade to one of the paid plans of your choice. With SITE123, you will be able to build as many websites as you need on your account, but mind that each of them should be paid separately. All in all, SITE123 is a universal website builder that features functionality, ease of use and convenience required to launch a responsive business website.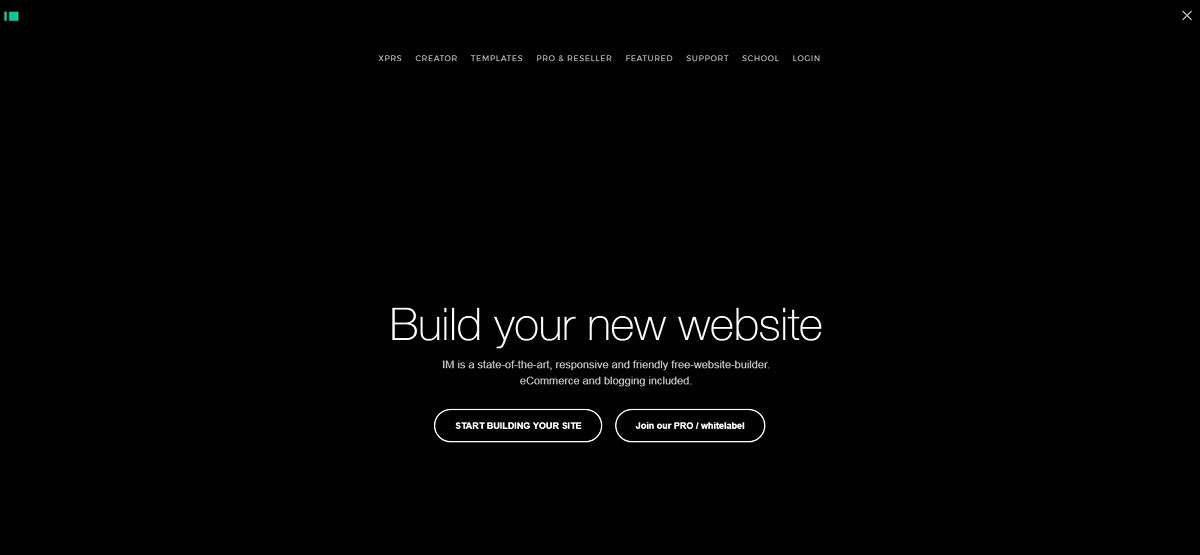 IM Creator (XPRS) is a website builder, which is initially meant for creatives and entrepreneurs. The service is an ideal choice for those users, who wish to develop business and eCommerce websites as well as portfolios. No special coding skills are needed to cope with the task – the process is simple, quick and understandable for professional web designers and non-techies.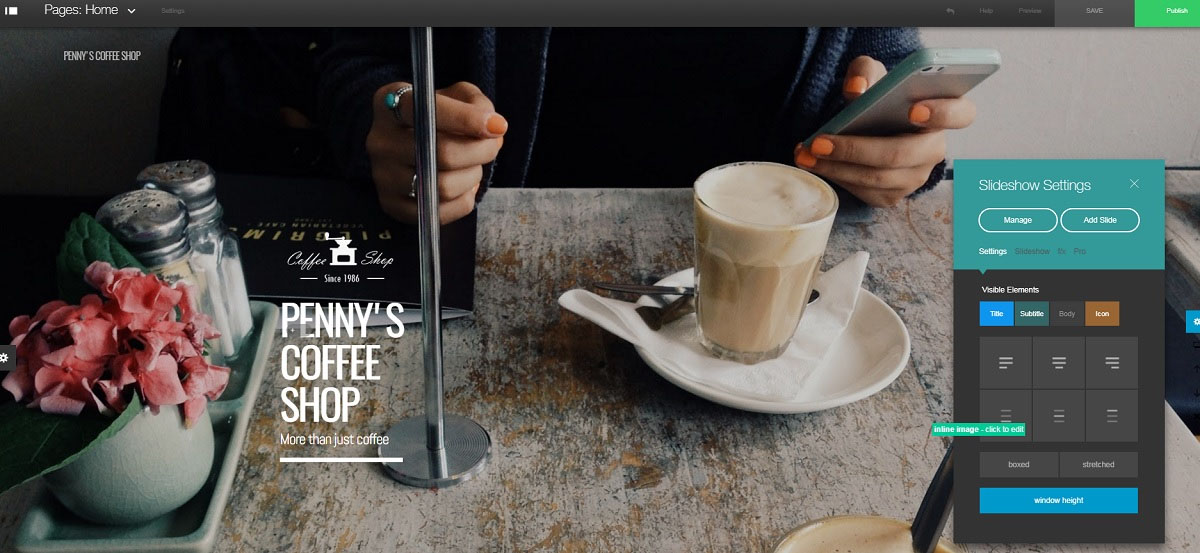 The website builder offers a collection of pre-designed sections that are arranged at the page to create the desired structure. The templates that come with the system are responsive by default. It's possible to add animation effects, icons, fonts and other elements to give your business website the required look and outstanding functionality. IM Creator (XPRS) allows creating blogs, slideshows and portfolios to reach any business goals you have. The system also comes with a mobile application you can install to update the content any time you need that.
The website builder offers a special free plan for students, non-profit projects and creatives. This plan is devoid of ads and comes with unlimited hosting service, domain connection option and other features required to build a quality website. There are also two paid plans for entrepreneurs and resellers. One of them offers the White Label solution to make it possible to use the system under your own brand. Thus, IM Creator (XPRS) is a simple yet functional website builder, which works well for business websites and does not imply any web design skills to be used successfully.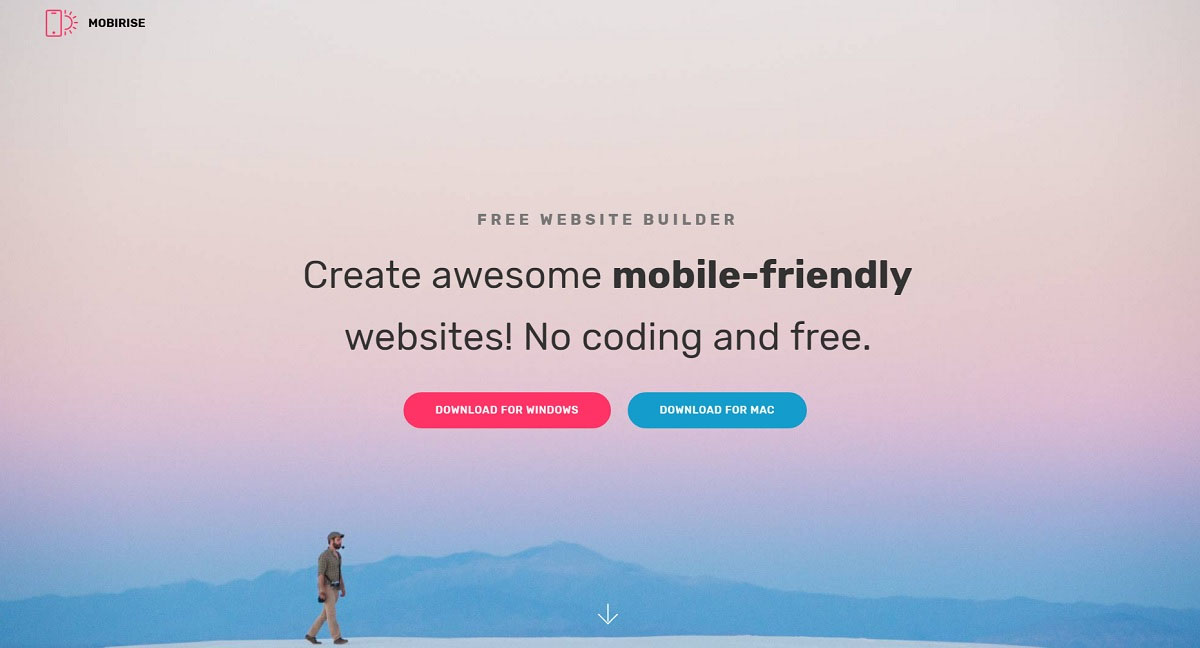 Mobirise is the web building software, which should be downloaded and installed before being used for web design purposes. This is a major distinction, which differs the website builder from other services. Mobirise is initially created to meet the needs and preferences of users, who don't have any web building experience at all. Due to the simplicity of the system, its ease of use and convenience, it is among the website builders that really deserve your attention, if you have made up your mind to build a business website.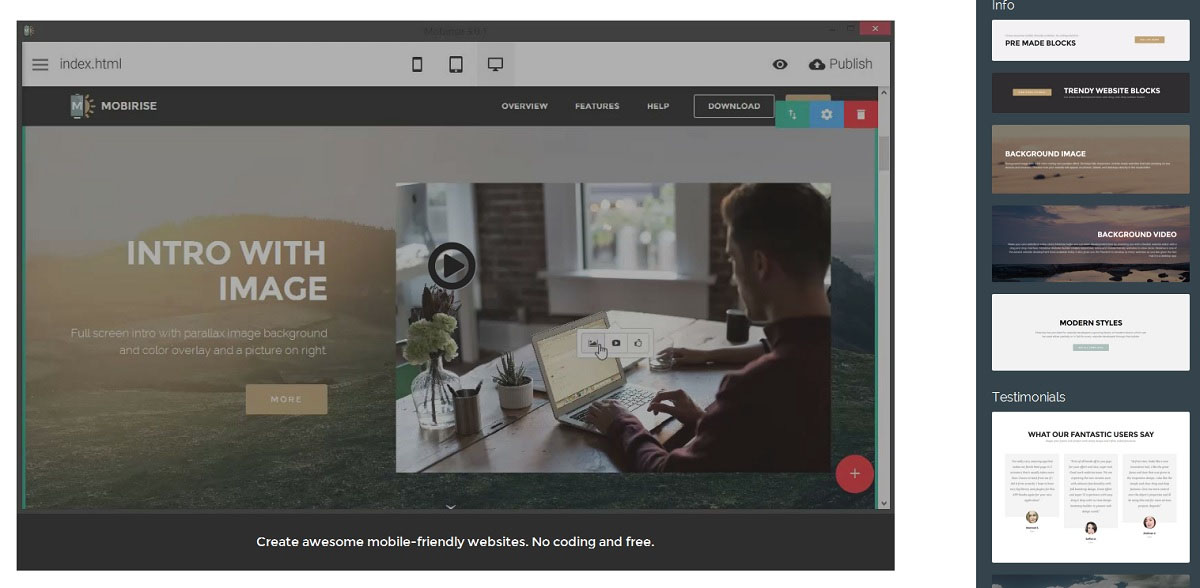 Among the features that make Mobirise popular with web developers, one should mention the availability of thematic blocks, which have replaced standard templates. These blocks are arranged at the page to form the structure of a website. The most widely used blocks are blogs, articles, background videos, photo galleries, charts, sliders, social media integration elements, Google maps and what not. All in all, web designers may choose between more than 600 thematic blocks offered by the system.
If you are going to use Mobirise, you will be excited to find out that the service is absolutely free for everyone. There are no paid features here, which allows experimenting with them, when working on your business website. Having created a website, however, you will have to buy hosting and domain name to make it available on the web. What's more, you can give your website extra functionality and advanced design when using specialized extensions, each of which is needed to add extra features to the website. These characteristics of the website builder make it popular with newbies and professional web designers.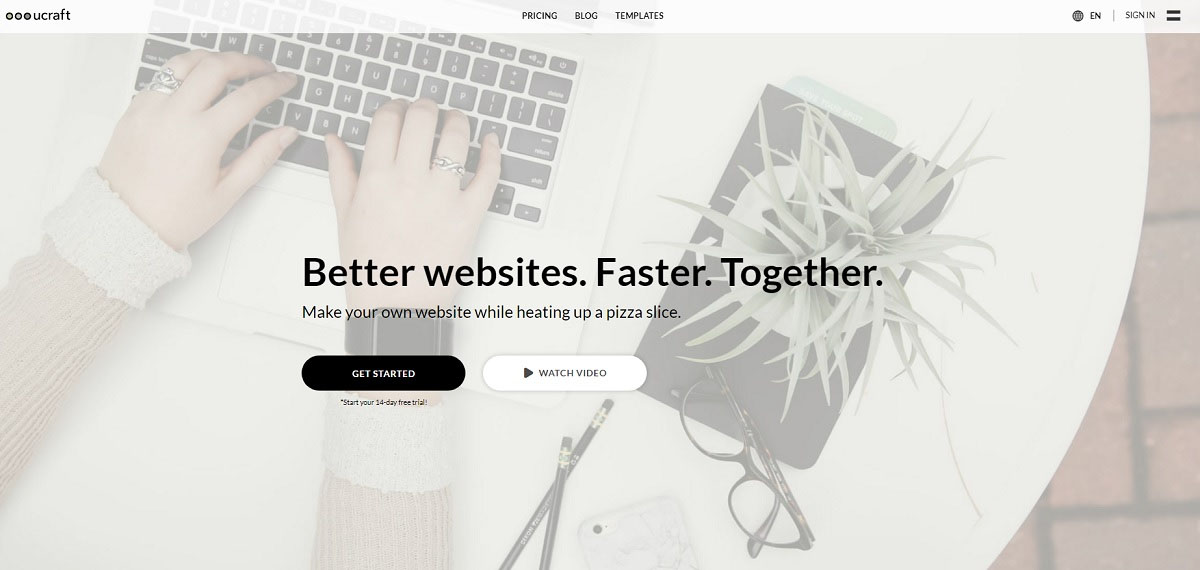 Ucraft is a drag-and-drop website builder, which works well when it comes to building business websites. No coding or web design skills are needed to make use of the system. Instead, it is so intuitive, simple and convenient that any user can understand it to build a functional website in less than no time.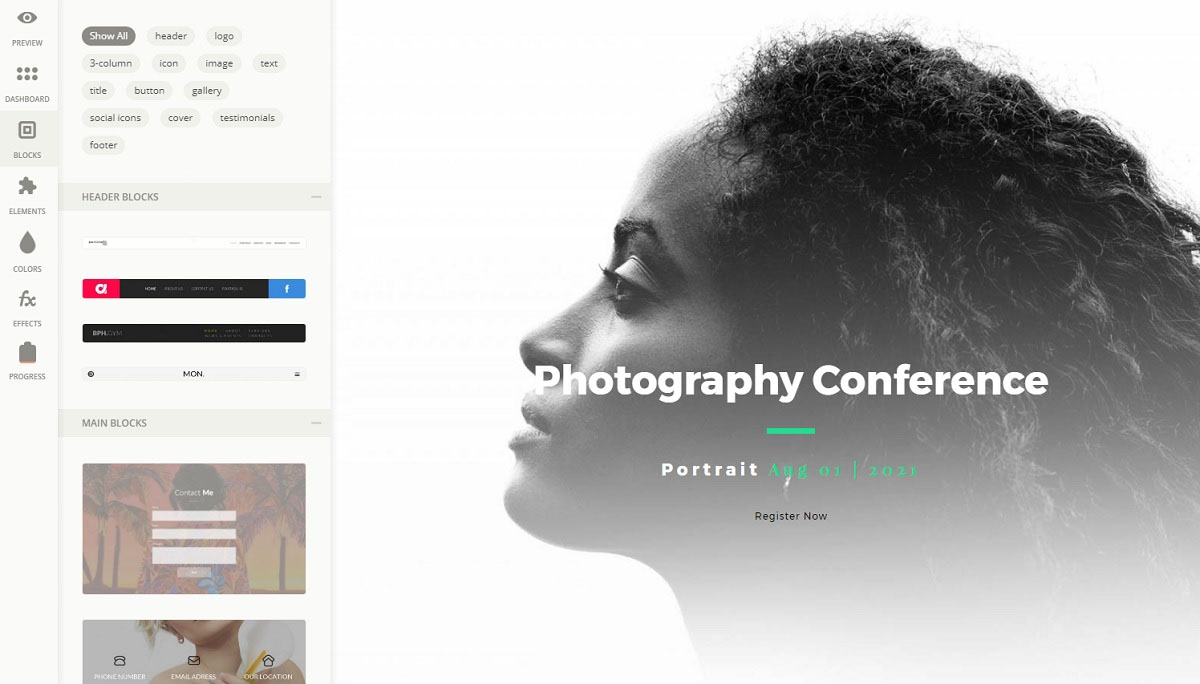 Ucraft functionality is out of the question. The system offers a rich catalogue of  templates, which are responsive by default and come in a number of thematic categories. There are also powerful web customization tools, the use of which can help give your website unividual design and professional look. Being a drag-and-drop website builder, Ucraft offers a number of thematic blocks, the arrangement of which at the page helps create the desired structure and layout of your website. The system also has a multi-language tool. By using it, you can create websites in different languages.
Ucraft is quite affordable. As of today, it offers three plans meant for beginners (this plan is free), experienced web designers and those users, who plan to use the system for free. The latter pricing option is very convenient, because it implies a one-time payment for the unlimited use of the service. Having chosen Ucraft, you will be satisfied with the features it offers and the result it ensures.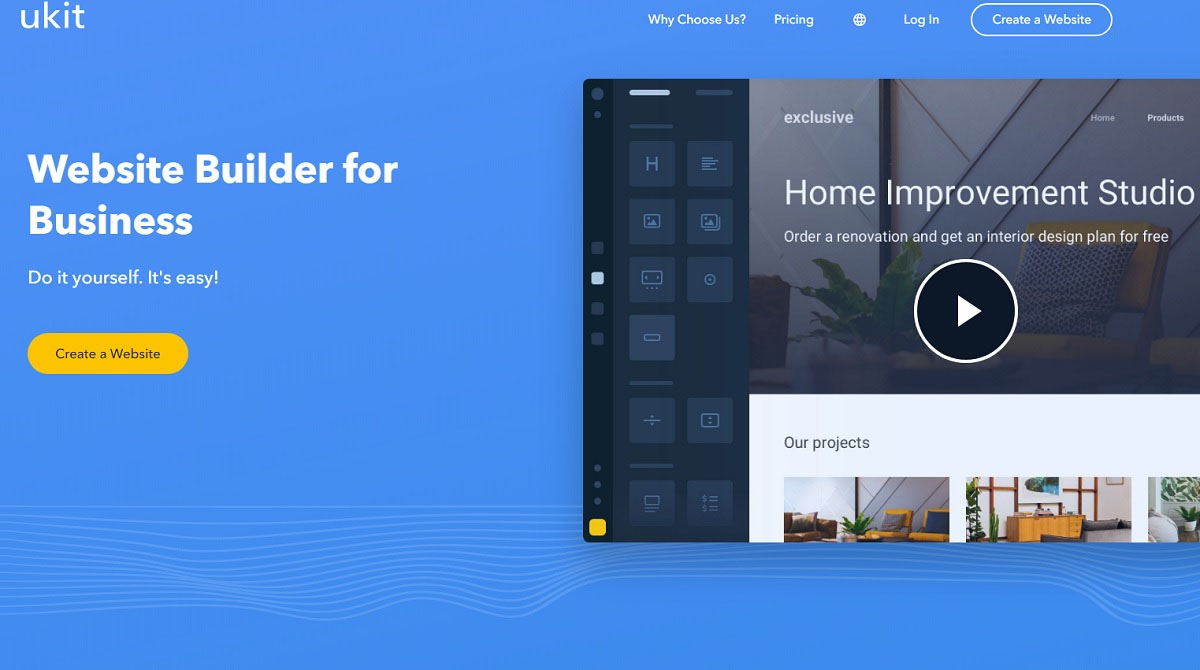 If you have made up your mind to launch a business website, then uKit is one of the website builders you should use for this purpose. The system is known as a small business website builder, which is oriented on newbies as well as on web designers, who are involved in the development of client projects. It is convenient, easy to use and affordable – a nice variant for any entrepreneur!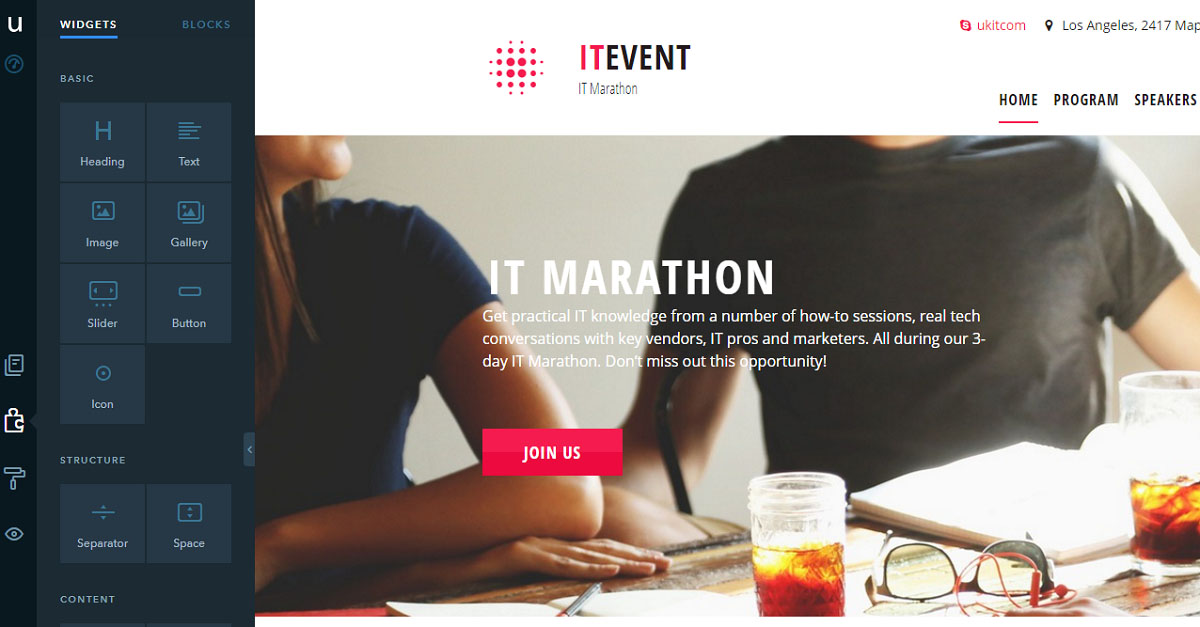 uKit comes with a set of features needed to build a quality and functional website. The system has thematic templates that are subdivided into categories based on the business they are meant for. All in all, there are more than 400 quality responsive templates found in dozens of thematic categories. The service offers flexible web customization tools to give the templates unique design and superior functionality.
uKit has four pricing options users may choose from depending upon their needs, preferences and business endeavors. There is no free option here, but the availability of the free trial period makes it possible to test each plan before using it. The cost of the plans is more than affordable and ranges between $4 per month for the cheapest Premium plan and $12 per month for the most expensive Pro plan. These prices are more than affordable for any entrepreneur, irrespective of the available web building experience. If you are looking for the most advanced solution to build a business website with, then uKit is definitely worth trying.
Bottom Line
In the world of today, it's impossible to run a profitable business without having a website representing it on the web. Thus, the web building question frequently becomes burning for many business owners. This is where website builders may play a notable role. These systems make it possible to create quality websites, the functionality of which is on the top notch level. They are easy to use and don't imply any web design skills or expertise to be used effectively. To choose the system that will work best for you, you should explore the available options and test the services that are considered the best in the niche. This is a surefire way to select the website builder that will come up to your business needs.
Howard Steele, https://superbwebsitebuilders.com/