Qards is a drag and drop WordPress page builder plugin. If you love WordPress, you already know how much customizability it brings to the table. However, there are still areas where it can improve, and Qards helps it to do so.
Qards Review – A Modern WordPress Page Builder
Qards drag and drop feature is enabled by their card systems which are also known as building blocks. It is developed by Designmodo and it's free on WordPress.org. They offer customizability with the help of the in-line editor. Using all the tools, you can build your website pages without writing a single line of code.
Qards is also intuitive to learn and work with. Anyone who is not experienced with coding and wants to create a website according to their requirement can easily use Qards to their advantage. It is built with "simplicity" in mind.
Getting started with Qards
Qards is easy to install and work with. If you want to try out what Qards has to offer, you can check the free version by downloading it from its official WordPress plugin page.
You can also buy the PRO version as it contains a lot of additional features that can help you reach your desired goal faster and easier.
You can download it and then go to Plugins > Add New >> Upload Plugin. After uploading, click on "Install."
You can also download and install it using the inbuilt download manager in WordPress.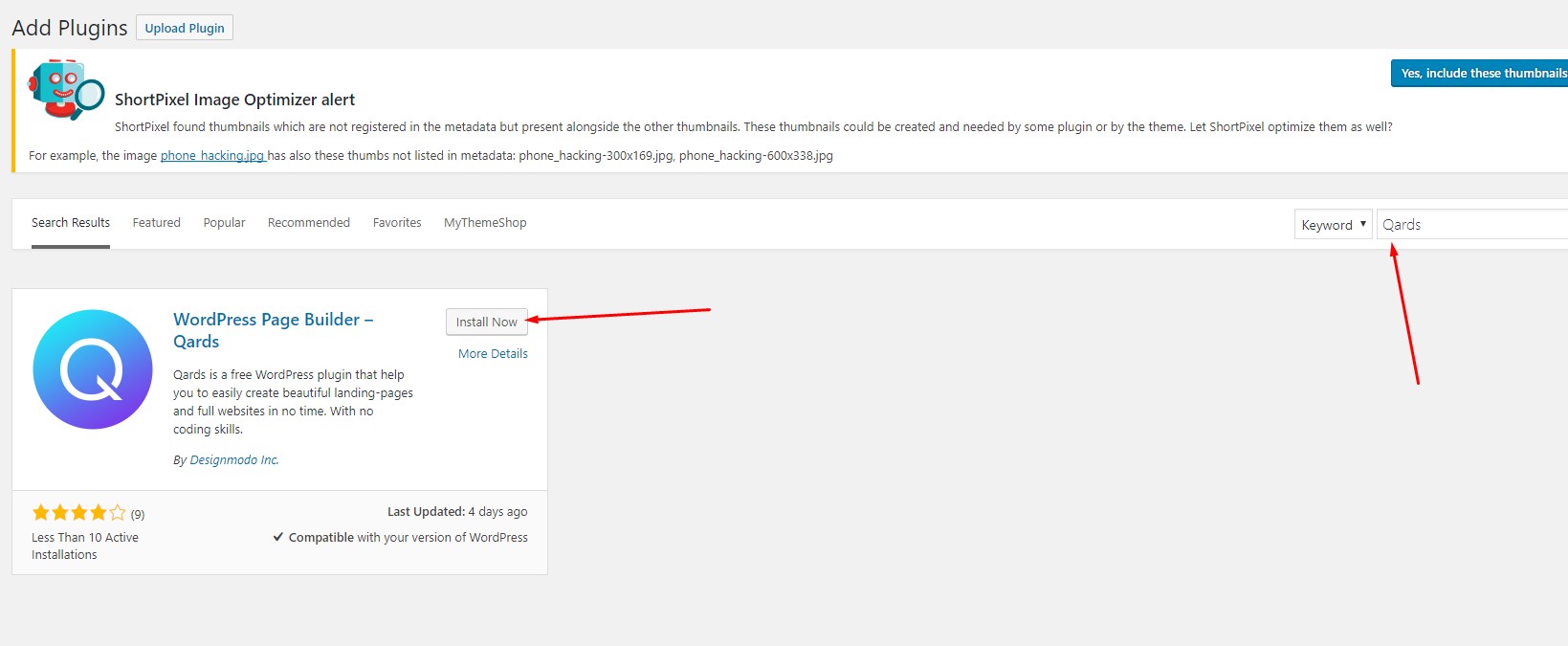 Once done, click on "Activate Now."
Great! The plugin is now ready to use.
You can now see "Qards" in the left menu. Add a new page to get started. Once you have saved a new draft, click on the "visual editor" as shown in the image below.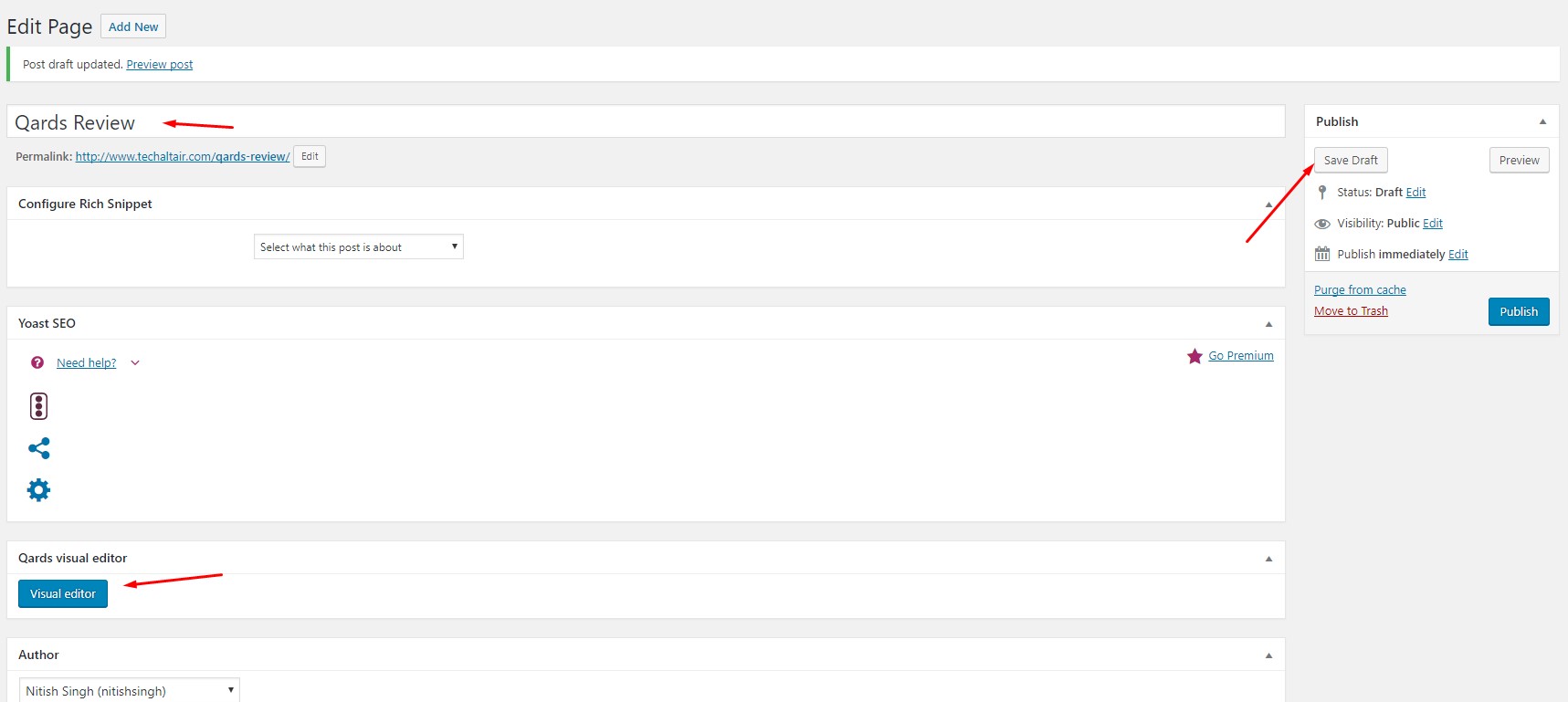 Once it loads, you will see the canvas as shown below.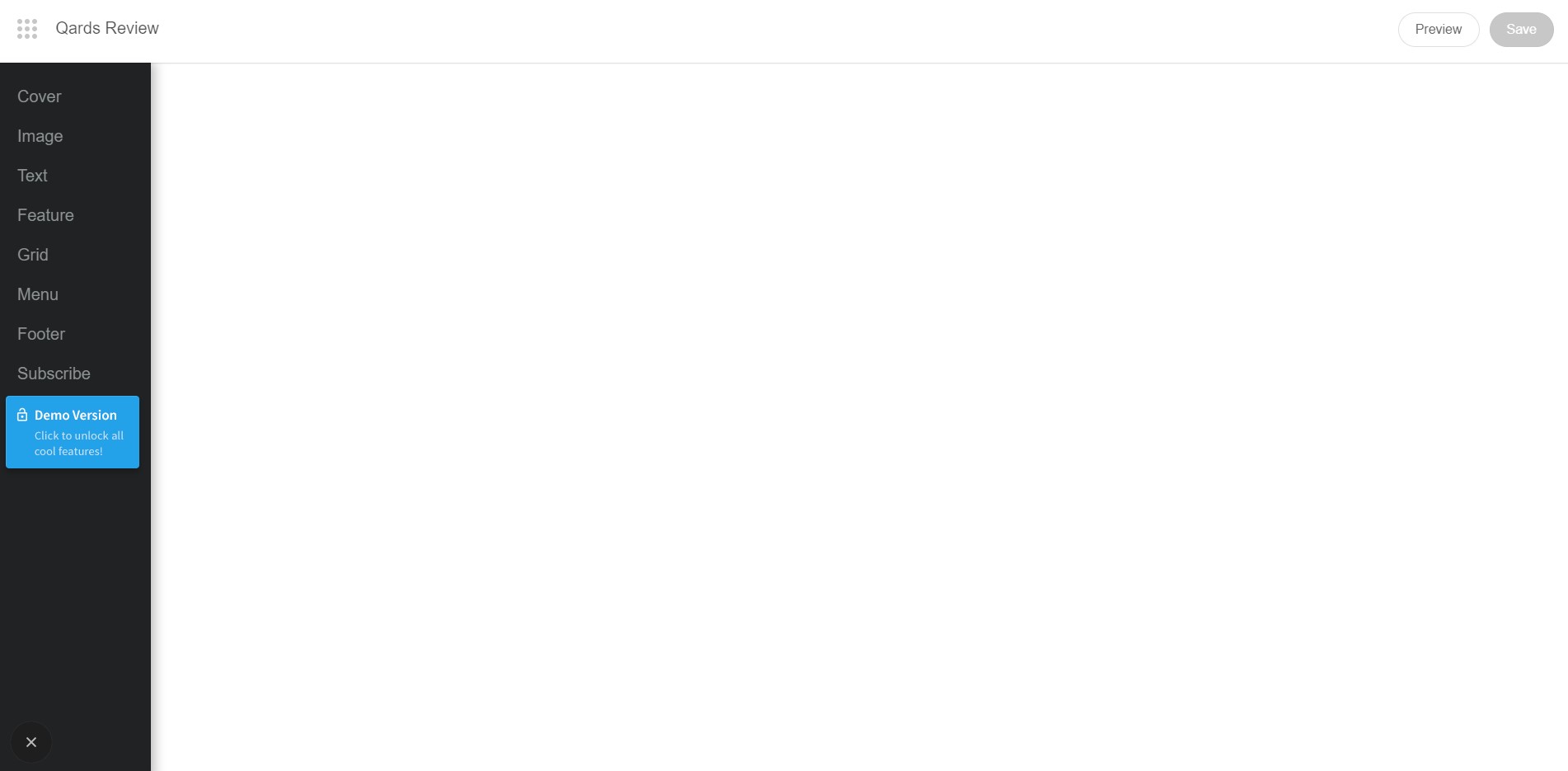 From here, all you need to do is use the building blocks and create the perfect landing page. As you can see, you can choose different cards available under different naming. They are as below.
Cover
Image
Text
Feature
Grid
Menu
Footer
Subscribe
You can create an unlimited number of pages using the plugin.
As Qards works independently and doesn't depend on the WordPress theme, you can use it with any WordPress theme out there. This way you can create your website one page at a time by using the extensive library of available cards. All the available building blocks support full-screen and full-width. They are also SEO friendly and help you build a website that not only looks good but also perform in Google searches.
All the cards are also customizable to the core. Want to change color, size or text? You can do it on the fly by using the in-line editor.
Features that you will love
Qards offers tons of features. To really understand how useful Qards is, let's get started with its feature list.
Fully responsive
It is building using responsive design. So, if you pick up a building block and use it on your page, it will be responsive. All elements work flawlessly with each other, making the end page responsive as well. This makes your site viewable to anyone using any device.
YouTube Inline and Background Videos
Want to insert a Youtube video about yourself or your business? You can easily do it as Qards supports both background videos and Youtube in-line video integration. Just drag and drop and you are ready to go!
MailChimp Subscription
Creating a mailing list is important for any website. With Qards, you can create MailChimp subscription directly into your website.
Powerful Text Editor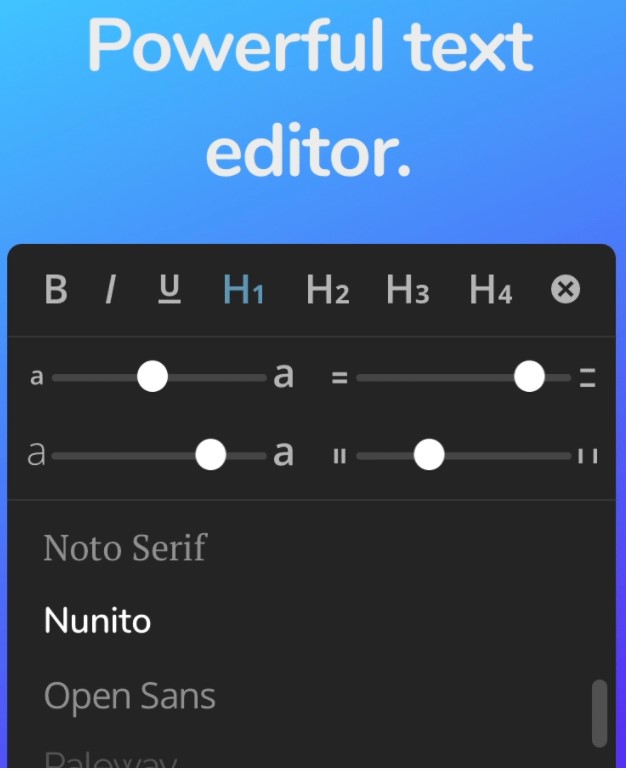 The plugin comes with a powerful text editor that let you change every aspect of it. You can change the font size, type or formatting with simple clicks!
Custom Editing
Multiple times, it is necessary to work fast and with quality. Developers can use Qards with the help of custom CSS and the ability to convert any block into HTML. The HTML then can be used to customize advanced layouts.
If you are a web developer and want a drag and drop builder to showcase the prototype to your client quickly, then Qards can help you do so as it offers all the important building blocks a website page needs, especially a landing page.
WooCommerce support
Qards is a versatile drag and drop plugin. You can also create pages with WooCommerce and sell your goods with style!
Check out the video to know more about the support and how to make it work!
Other key Qards feature is as below:
Unlimited Layout Options
Easy click-to-change editor
Supports WordPress code and easily integrate with any theme.
Free to use.
Unlimited Creativity – What else do you need?
Qards gives power in the hand of the user. If you are clear about your goals and know how to use drag and drop builder, you are ready to go!
The pricing structure of Qards is also good. You can use buy either the Single or Agency pack. The single and agency pack is available for $99 and $199 respectively. The difference between them is the number of domains you can use the plugin for (1 for Single and 5 for Agency).
Considering all the feature-set and the intuitive design, it is not hard to state that it is one of the best WordPress page builders in the market. Moreover, you can try out Qards using the free version and then buy the PRO version if you feel satisfied using it.
So, what do you think about Qards as a drag and drop builder? Comment below and let us know! We are listening!