If you look at the most prominent influential people throughout history, they possess similar traits that make them stand out from the rest. One of those traits is their ability to maximize their time by streamlining their tasks.
You may not be a famous influential person but you can streamline your tasks with the help of the following online websites, tools and bootstrap themes.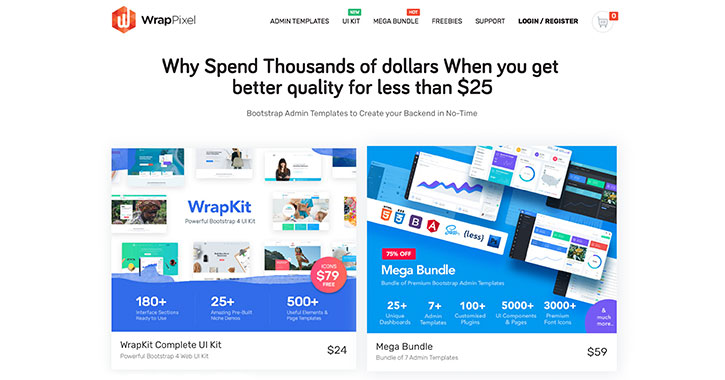 When it comes to streamlining web design tasks, WrapPixel can do it like no other. The website offers a vast range of admin templates, UI kits, and HTML templates which are highly recommended by prominent websites, such as the Design Shack, Colorlib, and eWebDesign. These templates are powered by Bootstrap, one of the fastest platforms.
They offer both free and paid templates that are ready to use straight out of the box. One of their most popular is the WrapKit Extended License, a complete UI kit that contains hundreds of UI elements, interface sections, and niche homepages. Powered by Bootstrap navbar 4, it includes HTML, JS, CSS, and SASS files, and works with all browsers. To top it all, it has one-year premium support and lifetime free updates.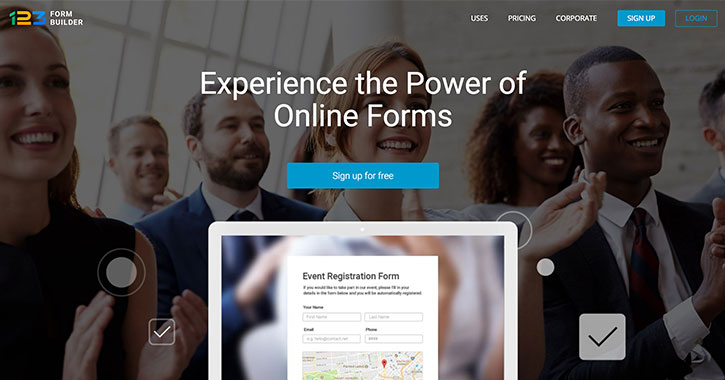 What makes a person influential is their ability to impress others with anything they do. So whether you are making a survey, asking people to register to an event, or filling out an order, impress your customers or potential clients with professional looking online forms from 123FormBuilder and establish your influence in the niche or industry you are in.
123FormBuilder allows you to create powerful online tools in real time in less than an hour. But the best thing about their forms is you can track how it performs. If you're in doubt about how effective a certain form is, 123Form has an A/B testing feature so you will know what works or not. Another plus factor – you can connect these online forms to Salesforce, MailChimp, and Google Drive enabling you to automate your data collection process.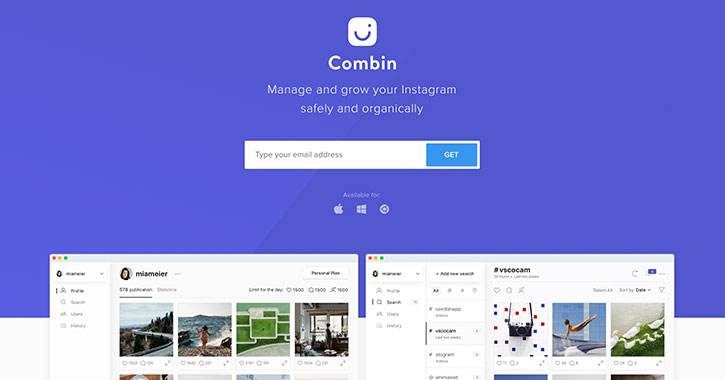 Say goodbye to farming temporary follow-backs and likes but draw attention to the people you really want to attract on Instagram with Combin. This ultimate Instagram tool saves you time by attracting your targeted Instagram audience and build a legitimate reputation. In other words, Combin will help you grow your Instagram followers without breaching its terms, guidelines, and limitations.
Combin allows you to manage multiple Instagram accounts on one tab. Its smart scheduling system prevents account ban on the platform. Its targeted search feature allows you to sort your search results by amount, date, and more. It also allows you to geofence and track hashtags. Do you want more specific results for your searches? No worries. You can customize them by hashtags or accounts.
Bookafy supports +25,000 teams around the world with its beautiful, simple yet robust online scheduling too. Bookafy's most common industries include sales teams, financial services, non-profit organizations and education. Bookafy integrates with the most popular calendars including Google cal, Exchange, Outlook and iCloud.
Bookafy is a SaaS startup out of Seattle, with customers in 180 countries speaking 32 different languages.
Bookafy prides itself on 3 primary differentiators…
Robust software that can handle the most complex needs.
A beautiful customer-facing interface that can be customized to match your brand and
A customer service team that is happy to hop on a Zoom call and work through your setup or questions.
Bookafy has a free trial, as well as free and paid plans including a Whitelabel solution for enterprise clients.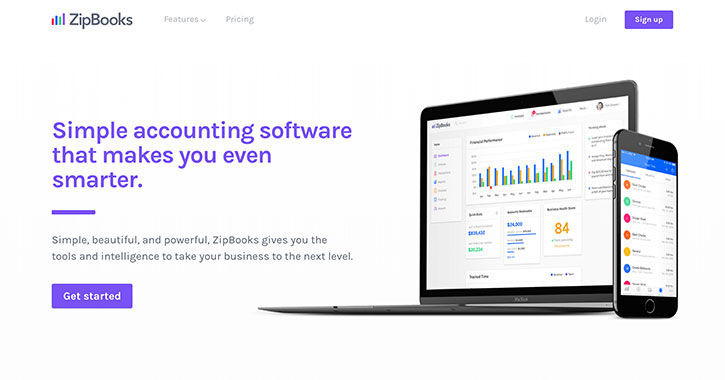 Influencers are not lone rangers nor are they a jack-of-all-trades. They focus on their strengths and the important things while delegating the lesser and minor tasks to others. They also use tools, like ZipBooks, to increase their productivity and efficiency.
ZipBooks is an accounting software that helps you handle your bookkeeping and accounting needs so you can get your payments much faster. It partners with a lot of financial institutions allowing you to receive payments by check or by credit card. It is loaded with a lot of features including expense tracking and management, invoice creation, and income projection. What more, you can connect your bank account which enables you to reconcile your bank statements easily.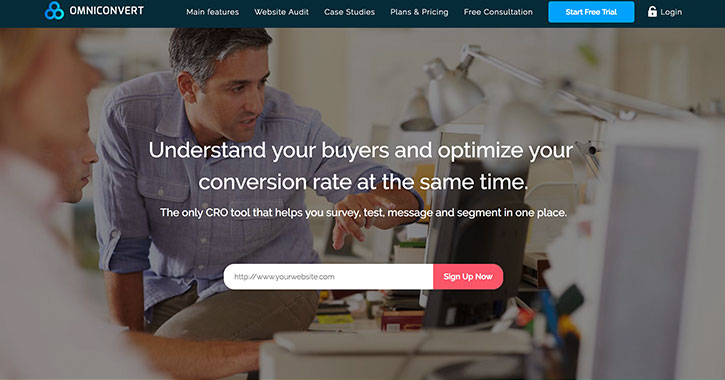 Influencers are an aggressive lot otherwise they won't be able to influence other people. They can make people convert and believe a certain idea or to like a certain product and service. The conversion process is quite difficult if you don't know how to do it. Fortunately, there's a tool that can help you speed up your conversion optimization.
Omniconvert is a tool that combines three important elements of conversion – A?B testing, surveys, and web personalization thus providing entrepreneurs a way how to better understand their consumers.
Through surveys, you will know what your clients think giving you valuable insight how to implement your optimization processes. Web personalization, on the other hand, allows you to send meaningful messages to your clients and potential customers at the right time. The A/B testing feature lets you test the solutions you have to meet the needs of your clients. These might all sound complicated but Omniconvert has an intuitive visual editor which allows you to change and implement elements easily.
Start the Journey Now
Becoming an influencer or creating an impact requires dedication and patience. With the help of these tools, reaching the right audience and engaging them with the right message at the right time becomes easier. Combine these tools with your effort to grow your audience and increase your influence.