Signing and returning documents can be such a hassle. Whether you are a designer, developer, freelancer or work from someone else, there are always contracts to consider and dotted lines that require signatures.
A new tool, Eversign, makes it easy to sign and return documents digitally. The cloud-based tool is designed to help you create documents with legally binding electronic signatures for home or work projects. Plus, every document is securely approved, delivered and signed completely online. No printing and scanning required.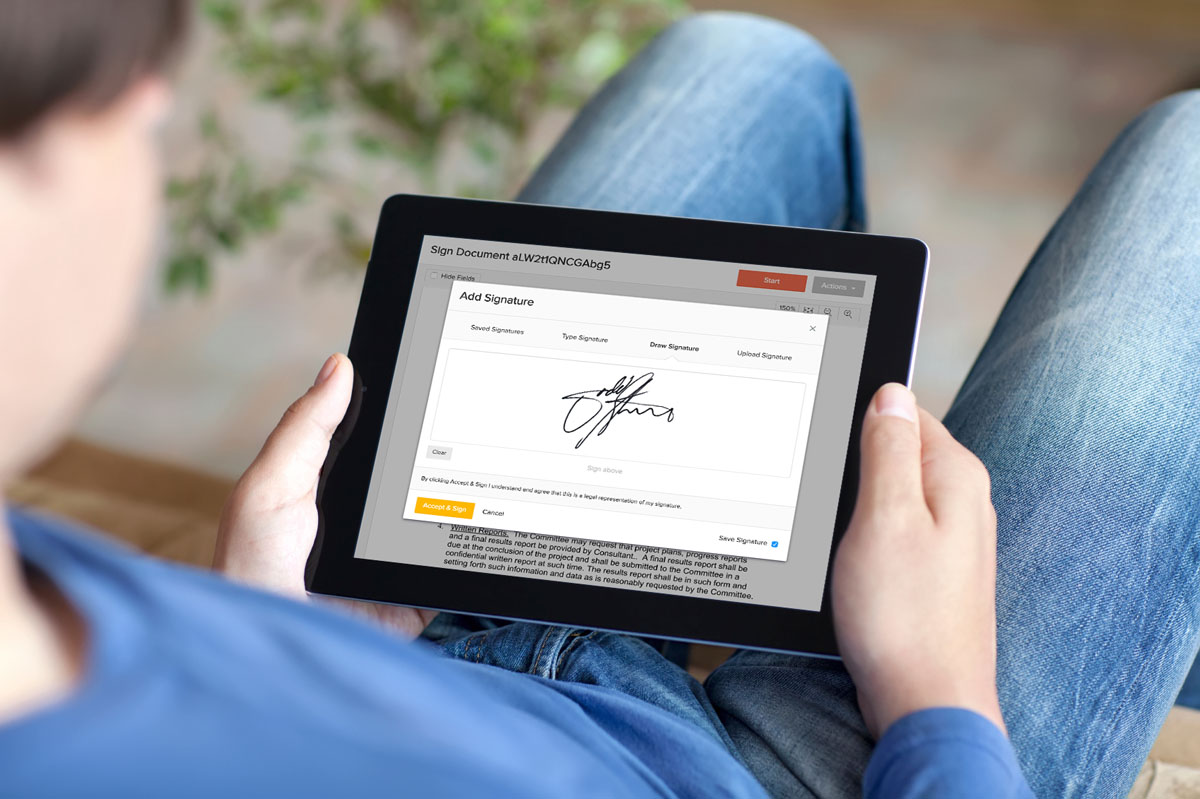 Here's how Eversign works
Paperless Documentation
Eversign is an all-in-one business (and personal) document solution.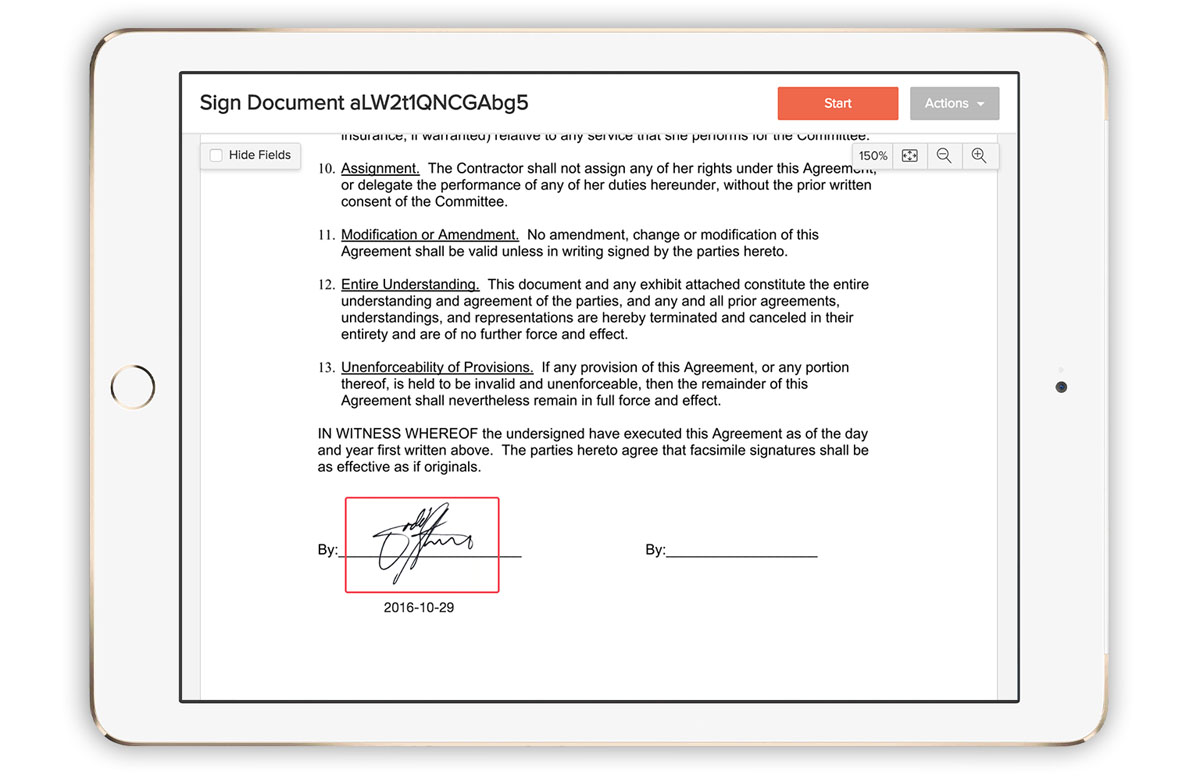 The biggest component in the Eversign toolkit is the ability to sign documents online. The tool allows users to create an online signature in a number of ways that can be used for any document — and the signature is verified and legally binding.
Draw a signature and upload it to Eversign
Type a signature and have it verified
Upload an image of your existing signature
Have the Eversign system generate a digital signature for you
Then you (or your clients) can sign documents from anywhere on any device. (Yes, it works on mobile!)
Documents can be signed in person or remotely. And every document allows you to require multiple signatures (in a sequence or at the same time).
Eversign does more than just allow you to sign documents that you create and send, but you can also create and store documents in the cloud.
For Any Size Business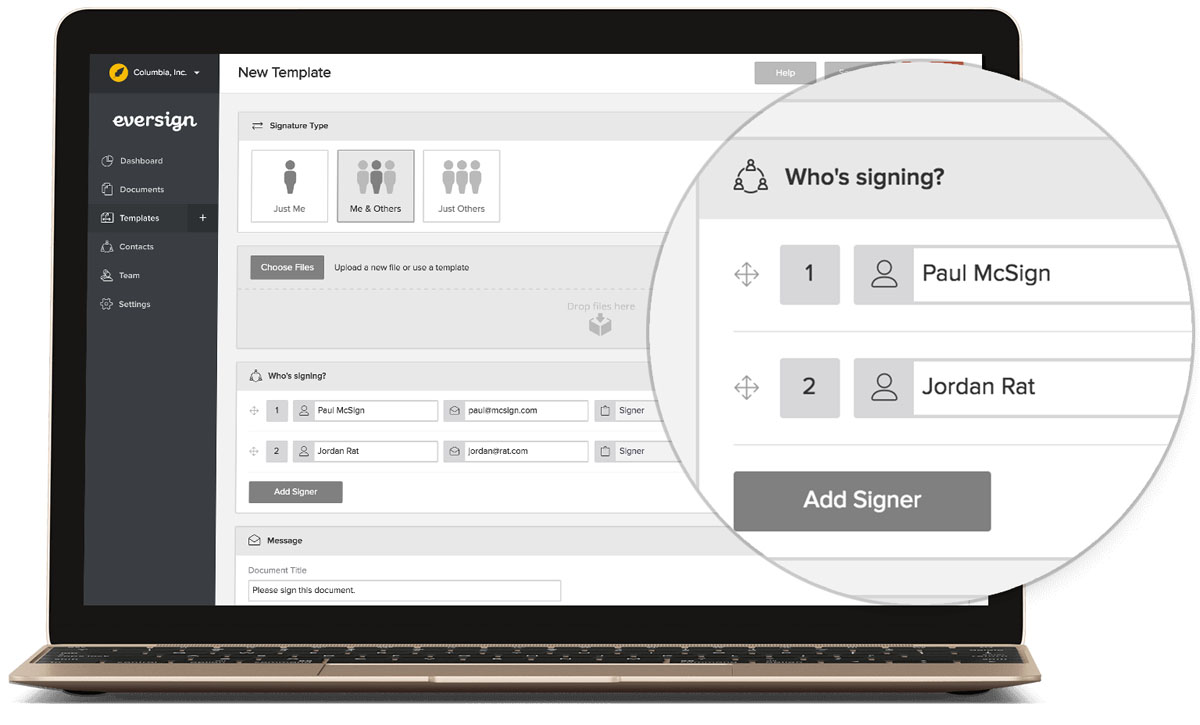 Eversign is changing the way everyone from individuals to enterprise-level companies think about documentation. It takes the headache out of all the paper (and keeping track of it) with a simple solution that keeps everything in one place with a searchable, easy to use dashboard where you can keep track of everything at a glance.
Eversign has benefits for different types of users:
Individuals and freelancers: Keep track of forms that come in and out and securely manage documents in the cloud.
Small- to medium-sized businesses: Spend less time dealing with paperwork and even accelerate sales and proposals and close deals faster with a streamlined workflow.
Enterprise companies: Ensure that legally binding signatures are gathered, reducing document turnaround times and man hours.
Users have created all types of documents with Eversign, including financial, legal, sales and human resources paperwork. (Create templates for commonly used document types and share them with the team to keep everyone on the same page.)
Key Features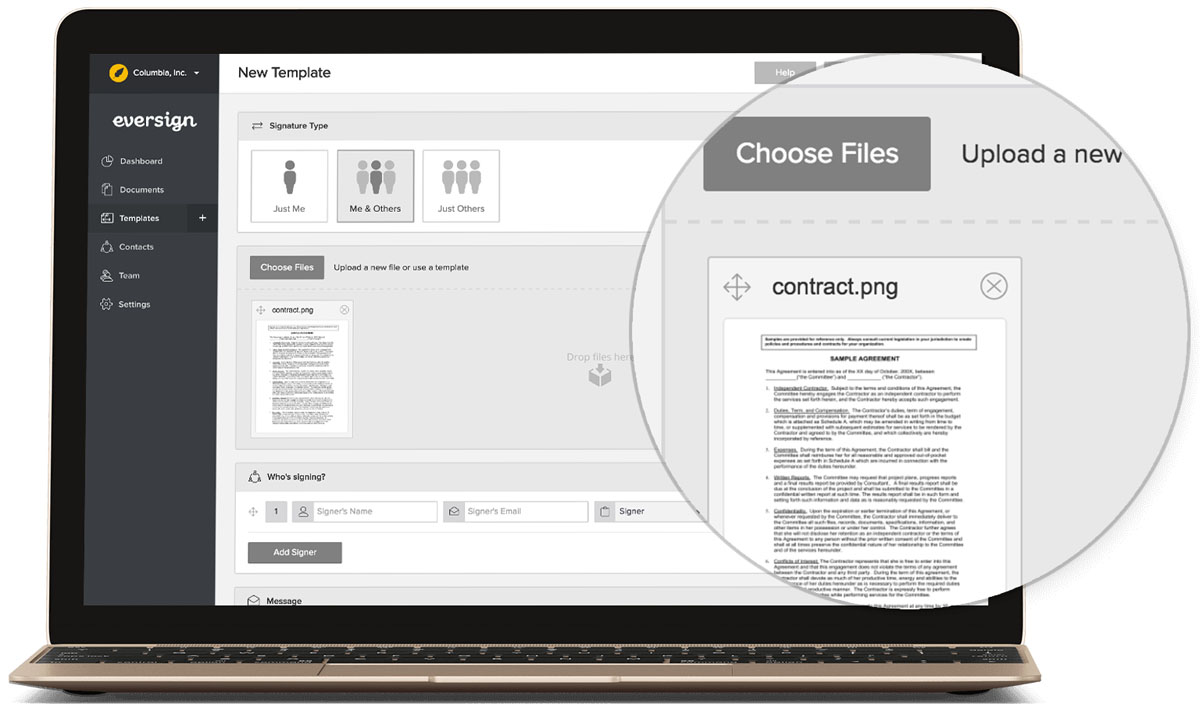 While Eversign is designed to help you manage document signing, it can do a lot more. It's a document management package, helps keep teams in the loop, can manage business contacts and even automate some workflows with a fully-fledged REST API.
Key features include:
Legal validation: Signatures meet all the strict security and authentication requirements defined in the United States and Europe and are enforceable in court.
Security: Store documents in your account, set them to expire or export to an offline location. Eversign constantly monitors its server and storage systems and process only 256-bit HTTPS encrypted data.
Document editor: Upload existing PDFs and ready them for e-signatures in the digital editor.
Audit trail: Keep track of everything that happens to a document with names, IP addresses and timestamps.
Templates: Pre-fill document fields with custom text, dropdown menus, checkboxes and other elements to save and reuse.
Multiple business option: One Eversign account allows you to work on behalf of multiple business names.
Share with teams: Allow access to other users within one account.
Contact management: Fill out and keep contact profiles for frequent signees in order to add them to a signing process using just a few clicks.
App integration: Eversign works with popular applications such as Google Docs, Zoho, Dropbox, Salesforce and more.
Pricing
Eversign has four pricing plans to meet your needs, starting with a free plan. (And the free plan never expires.) There are also discounts for annual plans. Here are the basics of each:
Free plan: 1 user with 5 documents per month
Basic ($9.99/month): 1 user with unlimited documents, advanced integrations and 3 templates
Professional ($39.99/month): 5 users with unlimited documents, advanced integrations, in-person signing and 10 templates
Enterprise ($79.99/month): 15 users with unlimited documents, advanced integrations, in-person signing, 25 templates and custom branding
Conclusion
I've been using Eversign for about a month now and have been very impressed. The tools are robust and it really just communicates a modern and professional feel back to clients. (There's nothing worse than the crooked scanned in document being emailed from person to person.)
The Eversign network is secure and the tools could not be any easier to use. It's been a major bonus for me as a freelancer and personally — you can even use it to sign bank documents! Plus, Eversign has a free plan (and you don't need a credit card to sign up) that you can test out. My guess is that you will be just as happy with it as I am if transmitting documents online is part of your workflow.