Searching for free stock photography can be repetitive and time consuming. The options that are available are endless but so is that headache that comes with searching through pricing, licensing agreements and platforms.
This is where FreePhotos.cc comes in. Eliminate the guesswork.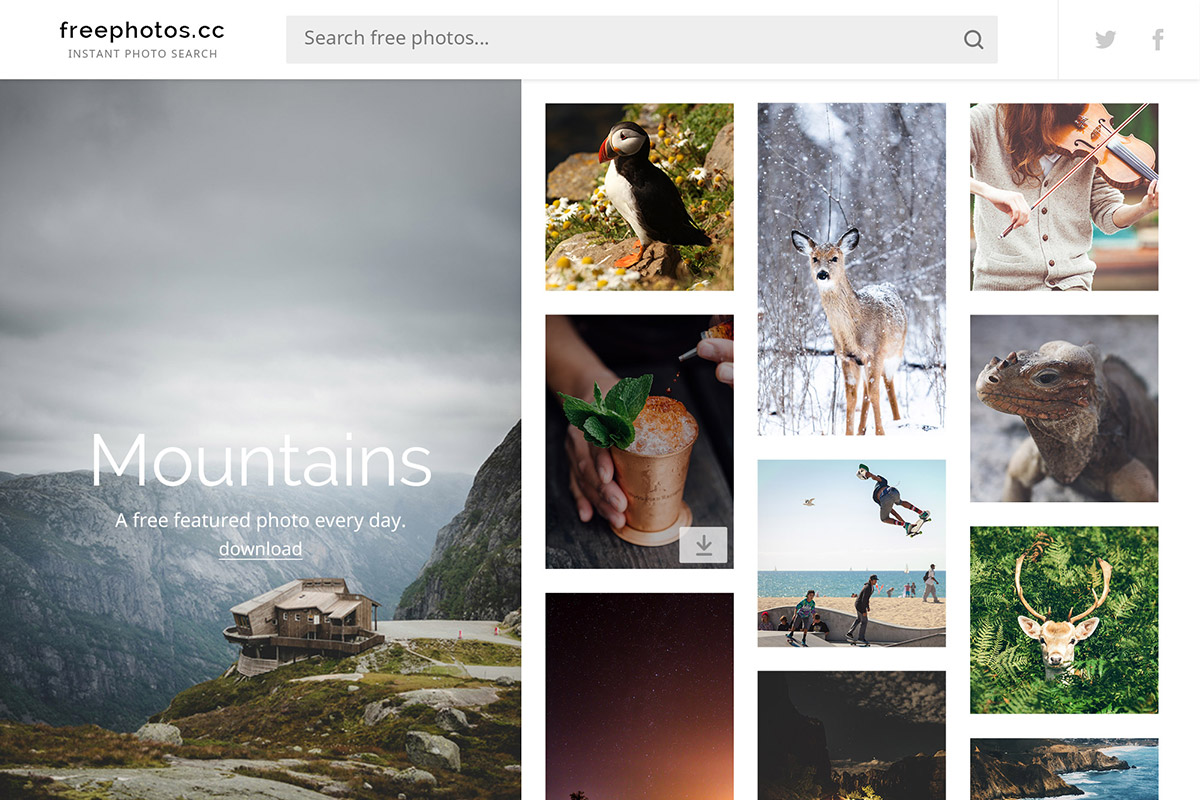 Cut down on the time spent searching for stock photos and use just one single location on the web. Time is a valuable commodity and thus should be treated that way. Not only does FreePhotos compile images in one location, each and every photo that you find on the site has been given for you to use freely as you wish.
Free Photos works exactly as the tittle suggests, take a look
FreePhotos.cc is an assortment of collections of downloadable creative commons stock photos that are available to any user. This site is a search engine which finds the most suitable, top-quality stock images that are provided for any type of use or editing. These top-quality images, thanks to creative commons licensing, are now available for the best price, FREE.
How awesome? Well it is so awesome that the database is packed with photos from all sorts of scenes. Need an image with a certain theme, pick from categories including landscapes, business, people, technology, fantasy and so much more.
How to make this work for you
With so many other stock photography websites, why should you choose FreePhotos. Perhaps it has something to do with the fact that this site has the ability to aggregate photos using the APIs of many free stock image providers into one single location. So in a nutshells it is as if you are searching many sites from just the one.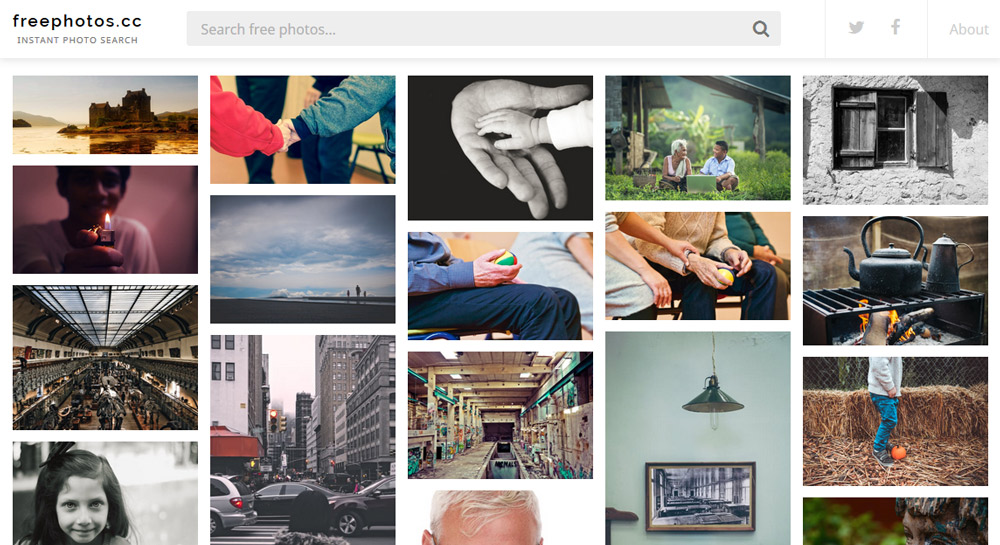 As a search engine for stock images FreePhotos does not simply take photos from other sites. Instead, FreePhotos is more of a tool which is designed with the user in mind, as its purpose is to enhance certain search features. Creativity, is as important as the ease of searching, so thus a feature photo is displayed daily to help influence the imagination.
Creative commons photo providers allow the users to do a quick search using the search box which is located at the top of every page. These images are provided for digital and print projects alike, however we recommend checking the resolution for an accurate fit
Search, Select, Download all in one click for free at FreePhotos.cc
The uniqueness of FreePhotos.cc
Not only does FreePhotos bring together image results from different creative commons photo providers, but it populates all on a single screen very much like a Google Image Search. They are displayed neatly, and clearly so that you can continue scrolling until the right image is discovered.
This site is valuable and incredibly effortless.
What about the photographer of these images? As a creative commons courtesy, each image has a credit included should you wish to give props to the photographer, at your discretion.
Tips to make finding Stock Images easier
Smart searching can be an invaluable tool when it comes to speeding up the work pace.
Spend less time scrolling and more time in the description of what you are looking for in the search bar. Try using multiple descriptive keywords for example instead of "evening" try searching for "bright starry evening" for results that have more of a peaceful relaxed sort of air to them.
Also try scrolling through the images and only stopping on ones that catch your eye and draw your attention, often as the likely intended audience would scroll.
Reusability is important. Choose a photo which can be used more than once. If more than one shot of the same image is available, tend to lean more towards the one that has a fuller frame as it will allow you to crop the photo how you please.
The further you dig, the more likely you will find an image which has been used less times. Scrolling through until you are happy with your results, is okay and sometimes you may simply need to search again with different key words.
If possible avoid settings which seem unnatural to occur on their own, look for something with originality.
FreePhotos is viewable on the web in Multilanguage's.
Conclusion
FreePhotos.cc is a site which has figured out how to compile images on one single screen from many different sources, all which are available free to anyone who is looking. Explore, create and imagine the possibilities of what is offered at your fingertips through FreePhotos. Feel free to browse and try it out for yourself, perhaps you will find something that grabs your attention and must be used in that upcoming project.