User experience design (UXD or UED) is the process of enhancing user satisfaction by improving the usability, accessibility, and pleasure provided in the interaction between the user and the product.
This encapsulates nicely what the design part is all about, but what about the other equally important facet of UX, the testing? – The former, to a degree can be self-taught. The later can be one of the more misunderstood but ultimately necessary elements in UX and to be effective, has to involve the most important people – your users/customers.
For the beginner would-be UX guru, it can be a difficult topic to approach initially, due to its shear scale and the diverse directions it can take. This can sometimes be confusing and misleading depending on which area you wish to focus on and what your professional background is. For the sake of this article we'll approach it from the view of a web/app designer who wishes to extend their UI design skills and better understand the core User Centered Design (UCD) approach to an application that (should) take place before a copy of Photoshop or Axure is even powered up.
Understanding UCD (User Centered Design)
UCD processes place the user first in the design and development cycle of an application/website. UCD is based around an understanding of the applications environment, tasks and its users and addresses the complete user experience as a whole. What this basically means is the entire design process involves real users throughout to ensure the end product meets its initial brief requirement as fully as possible.
To sum up the process in its most basic form (there are many variations of UCD), the following phases are followed:
Context of use: Identify who will use the product and what they will use it for, and under what conditions they will use it.
Requirements: Identify any business requirements or user goals that must be met for the product to be successful.
Design solutions: This part of the process may be done in stages, building from a rough concept to a complete design.
Evaluation of designs: Ideally through usability testing with actual users, this is as important as quality testing is to good software development.
Some of the techniques/methods used in UCD (and I've experienced in my various roles in digital agencies over the last decade) are:
Card sorting
Can be a useful insight at the UX Design/Design stage. Card sorting involves participants being given an unsorted group of cards, each card has a statement on it relating to a page or section of the website. The participants are then asked to sort the cards into groups and name them. This is usually a great way to understand how your websites navigation and content structure should work in a way that's logical to your intended user base.
Usability testing session
Usually coming with a high cost, a usability testing session involves collecting data from a group as they use the website/interactive prototypes. Usually people are invited to attend where they will be asked to perform a series of tasks on the website while you or the moderator takes notes. Often the user will be asked to fill in a questionnaire at the end of the tasks to judge how difficult it was to perform certain tasks e.g. Buy a product from a specific category page and checkout.
This type of testing, can usually only take place with high-end interactive prototypes, or interactive wireframes. It is a great way of gathering data on the most common issues real world users will encounter however.
Focus groups
Focus groups involves invited group members (could be site users or intended target market) being asked a series of questions related to the website & being encouraged to share their thoughts and feelings on different related areas of the site design/wireframes. It's normally a good idea to have an experience moderator during such a group to ensure accurate notes are taken.
Questionnaires:
Questionnaires can be a great way of generating invaluable solid statistical data – providing the right questions are asked. A questionnaire can be particularly useful when you want to collect a much more varied and cross section of data than could be achieved through a small focus group. It can also be argued that people tend to more honest without the immediate pressure of a small user group.
On a tight budget/timescale or don't have any friends?
Don't worry, none of these processes are set in stone – in reality, you could do part of these processes or merge them together and use members of your own family if needs be. What is important is you are actively seeking involvement, feedback and constructive criticism on the processes you design from other people.
UX Testing methods for beginners
So you've researched, planned, strategized and implemented an a working website/landing page/app – how do you know it is actually fulfilling its potential and justifying all the hours of research, questionnaires and card sorting?
Here are a few amazing services, some free, others not, that are essential for UX testing at all levels. The following tools are invaluable for gathering real data on your website.
Crazy Egg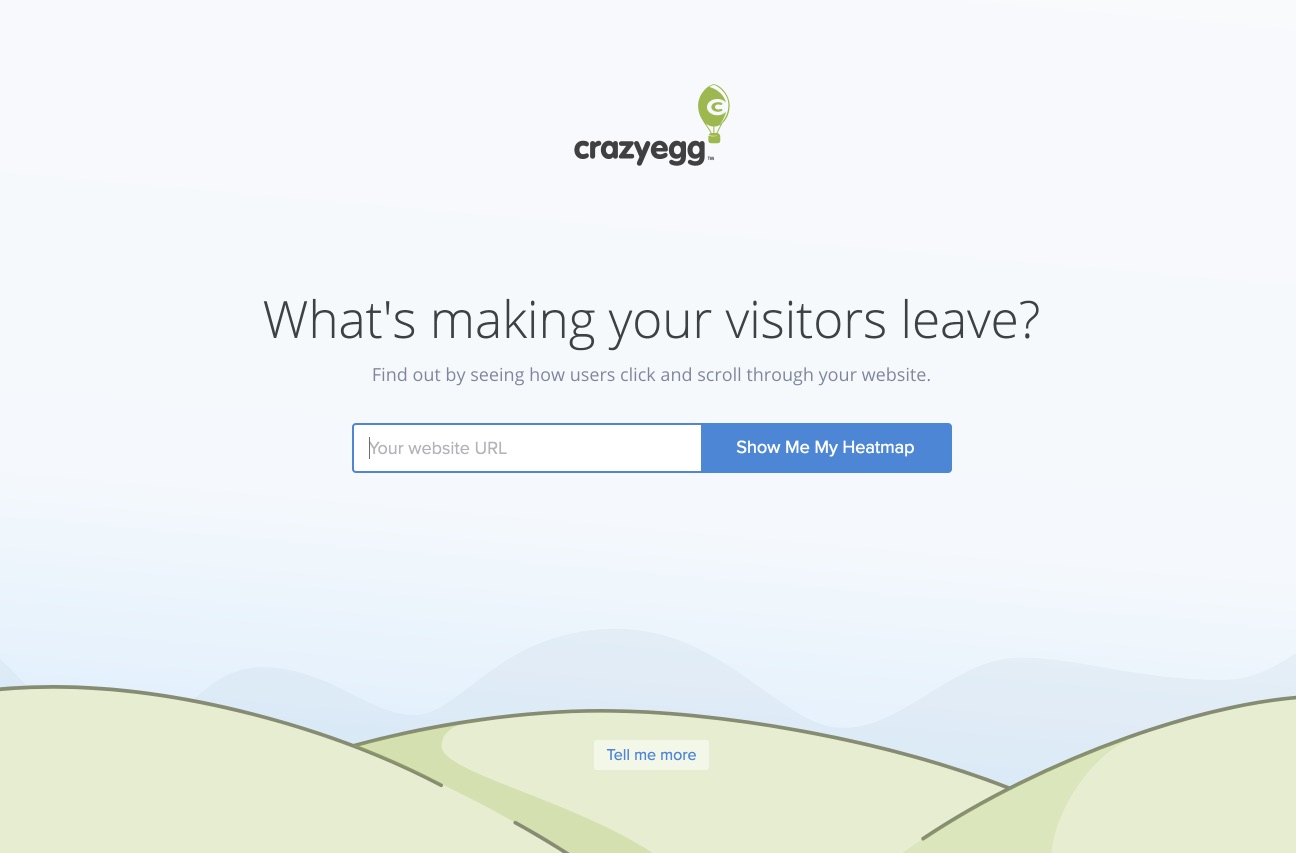 Find out how users are using your website and where they are clicking – offers a great 30 day free trial. Well worth signing up and trialing a few websites to get great insights what your clients are doing on your website. Crazy Egg utilizes heat maps to show you where all the action takes place on your site, allowing you to find out what works and what doesn't.
Optimizely

Optimizely allows you to do simple, effective & in depth A/B Testing. A/B testing involves comparing 2 versions of a page to find out which one performs better. 2 pages are shown to similar visitors at the same time, the page with the better conversion rate is the more effective page.
A/B testing can be the difference between campaign failure and success.
Google Analytics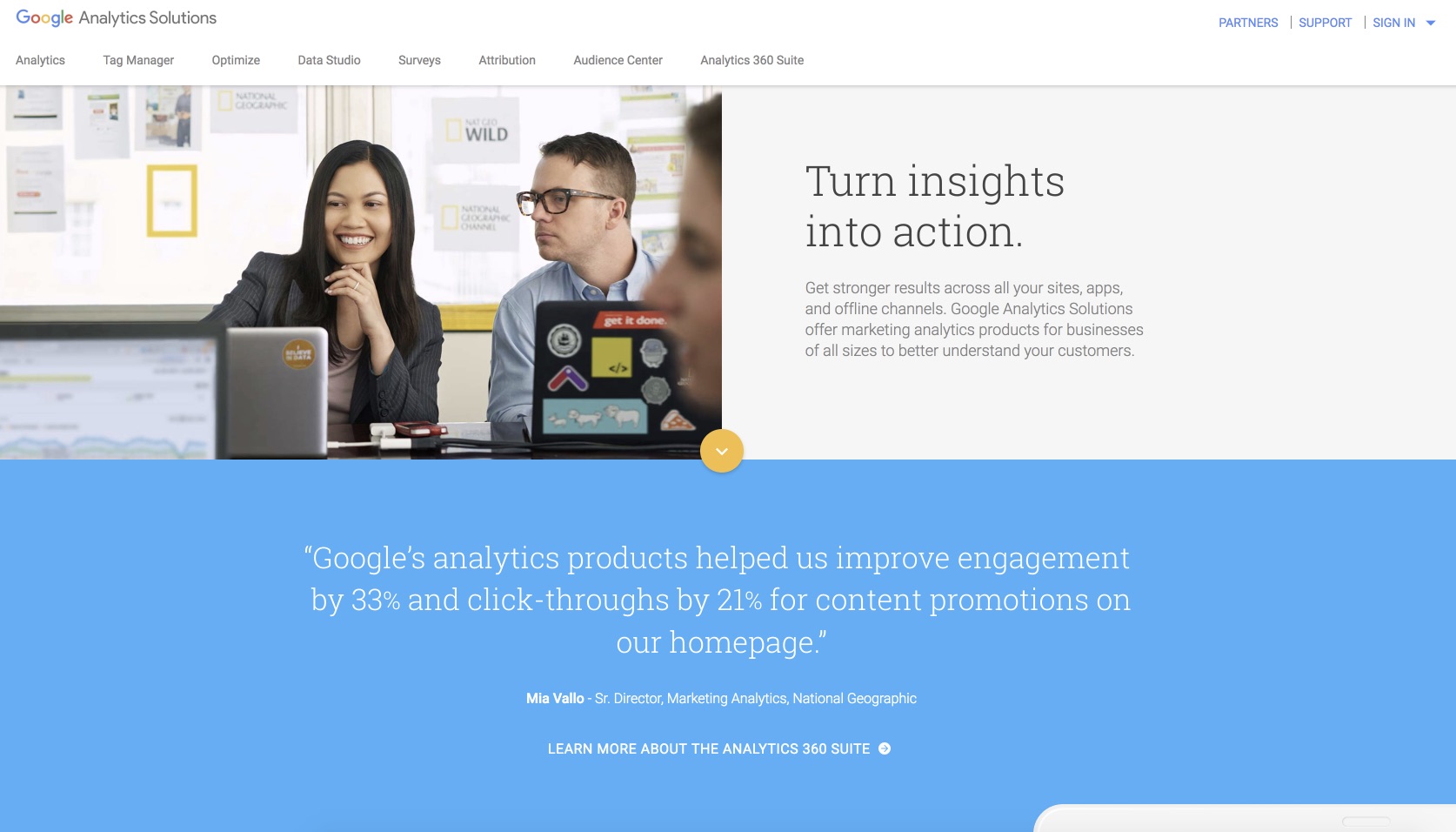 Google Analytics is one of the best and most in depth tools available and is now the most widely used web analytics services on the web. In a nutshell, Google Analytics allows you to do click testing/drop off points. Integrated with Adwords, it allows you to track landing page conversions (from ad clicks) and view in depth information about your websites traffic.
Measuring success
With an effective UCD approach, all results from the above tools and approaches will allow you set realistic goals to improve your website and user experience. Acting on the feedback from drop-offs, user complaints and A/B testing can lead to:
Increase website traffic
Increased sales/performance
Increase return visitors
Improve usability and ease of use of website
Reduce future development costs
Truly effective website are not only concerned with how easy it is to perform tasks accurately and quickly, but also how enjoyable an experience the user has, which should encourage return business. You rarely (if ever) get it right first time with a website's development
Taking things further
There has been much written over the last decade or so about the importance of UX testing and usability,(there are lots of great UX articles here on Designmodo) it can be a difficult subject initially and I would certainly recommend attending a seminar or best online course in your area (and hopefully your employer see's the value and can pay for it!). Thankfully there are also more great free resources than ever before for the beginner UX designer. Here are a few valuable sources of information and inspiration:
Websites/blogs